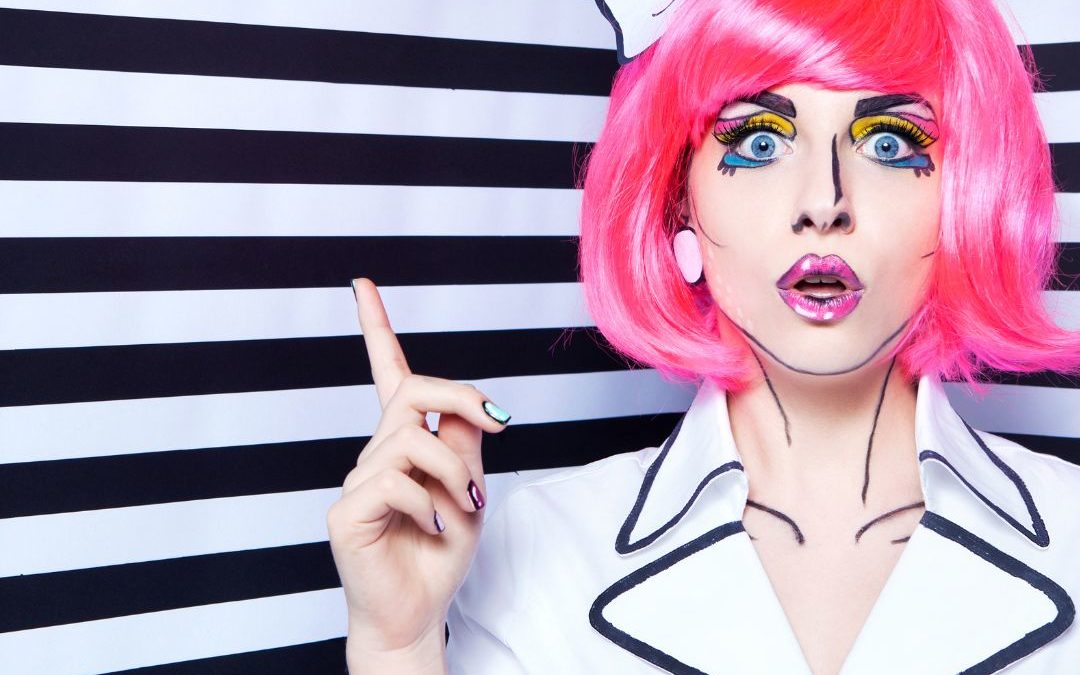 To watch a webinar with me presenting on the topic of Imposter Syndrome (and if you don't feel like reading the blog), please click here.
In my first post on Imposter Syndrome, I covered the definition and scope of imposter syndrome including how commonly it is experienced by various people.
Now, we'll cover a quick summary of signs and then dive into triggers that heighten the imposter syndrome experience.
Signs of imposter syndrome include
Externalizing one's accomplishments,
Using a lot of negative self-talk,
Chalking up one's success to others, to luck, or to networking
Finding it difficult to identify one's strengths or struggling to feel proud of one's accomplishments.
Minimizing one's career accomplishments.
Your Triggers
Understanding imposter syndrome involves knowing that you get triggered and what those triggers tend to be.
This step introduces the concept of reflective and reflexive learning about yourself.
First, it helps to understand the factors that influenced your imposter experiences.
Were you raised in an environment where high achievement was expected and rewarded? What was the family dynamic like? Were others needs given priority over yours?
Self-assess your personality traits. Complete a DISC or MBTI assessment and learn about your personality preferences. Those with perfectionistic or Type A personalities are more prone to imposter syndrome
Next, what are your triggers?
Is it a new event, a complex event, something where you might be in the spotlight or where you are stepping outside your comfort zone?
Is it an upcoming performance review or a situation where you are given feedback in front of others.
Or have you been given negative feedback and you ruminate over what was said to the point it almost becomes a fixation?
It is not uncommon for symptoms of anxiety, social anxiety (feeling like you don't belong in social or performance situations, you might believe you are socially incompetent), social dysfunction, depression, and low self-esteem to be associated with imposter syndrome.
Additionally, imposter syndrome can cause people who are usually non-anxious to feel a sense of anxiety when they are in circumstances where they feel inadequate.
Now if you feel that your anxiety is affecting your ability to perform the activities of daily life, it is time to see out the help of a mental health professional.
Strategies for Overcoming Imposter Syndrome
Know your triggers and prepare for how to deal with them in healthy ways
Note your negative automatic thoughts and challenge your thinking. Don't believe everything you think! (Suggested Reading: What You Think May Not be True)
Work on cognitive reframing – consider what it means to accomplish something without it needing to be perfect – what are the plus sides of this? (e.g., not procrastinating, not overworking, not adding unnecessary stress into your life).
Adopt a growth mindset (Dweck, 2008). Consider that you're a work in progress. I like to add the word, "yet" to the end of a sentence or a thought where I'm feeling uncertain or when I've stretched myself outside of my comfort zone. I tell myself, "I just haven't learned how to do this, yet."
Develop a positive mantra for yourself. Mine is "I'm learning, I'm growing. I'm doing great." The more you introduce positive thoughts and emotions, the more your sage brain will kick in. (Suggested Reading: How to Use Positive Intelligence in Your Life)
Celebrate mini-milestones and small successes. Make time to recognize and celebrate what you have accomplished. Reward yourself with a treat (e.g., maybe a spa treatment or even a nap!)
Reach out for help – talk to at least one person you trust and respect and who will keep your confidence. It is important to build a healthy community of supportive and encouraging people who will help you challenge our cognitive distortions associated with imposter syndrome.
Keep a list of your strengths and accomplishments. This could be an updated resume, your current LinkedIn profile.
Breathe deeply. Try a few deep breaths to ground yourself. If you can squeeze it in, go for a walk in nature to clear your thoughts and just be present.

What do you gain when you overcome imposter syndrome?
You gain greater confidence, feelings of success and an appreciation for what you've done and what you are doing. You are more likely to pursue new opportunities and stretch assignments and have healthier relationships. You will also experience less negative automatic thoughts and hopefully a reduction in levels of anxiety and or depression too.
Where can I get more information on this topic?
Podcasts
Books
Clare Josh's book called, Ditching Imposter Syndrome.
Lisa Orbé-Austin's book called, Own Your Greatness: Overcome Impostor Syndrome, Beat Self-Doubt, and Succeed in Life
Dr. Valerie Young's book called, The Secret Thoughts of Successful Women: Why Capable People Suffer from the Imposter Syndrome and How to Thrive in Spite of It.
Assessment Tools
The Clance Imposter Phenomenon Scale: 20 statements assessed on a scale between 1 (not at all true) and 5 (very true).
The Harvey Imposter Scale (HIPS). It is a 14-item questionnaire, scored between 1 and 7, where a high score indicates a high level of imposter feelings (Bravata et al., 2019).
Disclaimer
Please note that this post is a general overview and not mental advice.
The articles, suggested readings, and additional resources on this website provide general information only and do not constitute advice in any way. My goal is to provide information that is well-researched, thoughtful and relevant, but it is a guide only. What is best for you will depend on your personal history and circumstances. If you require additional support, information or guidance in relation to a particular issue, please speak with a medical practitioner or therapist who will be able to take the time to understand your individual circumstances, history, worldview, and goals and apply this holistic information to support you in the most effective course of action. Everyone deserves to feel well.
References
Benisek, A. (2022, February 15). What is imposter syndrome? WebMD. Retrieved February 24, 2023, from https://www.webmd.com/balance/what-is-imposter-syndrome#:~:text=It's%20not%20an%20actual%20mental,be%20exposed%20as%20a%20fraud
Bravata, D. M., Watts. S. A., Keefer, A. L., Madhusudhan, D. K., Taylor, K. T., Clark, D. M., Hagg, H. K. (2019). Prevalence, predictors, and treatment of impostor syndrome: A systematic review. Journal of General Internal Medicine, 35, 1252-1275.
Clance, P. R., & Imes, S. A. (1978). The imposter phenomenon in high achieving women: Dynamics and therapeutic intervention. Psychotherapy: Theory, Research & Practice, 15(3), 241–247. https://doi.org/10.1037/h0086006
Cuncic, A. (2022, November 17). How to stop feeling like an outsider when you have social anxiety. Verywell Mind. Retrieved February 25, 2023, from https://www.verywellmind.com/imposter-syndrome-and-social-anxiety-disorder-4156469
Dweck, C. S. (2008). Mindset. Ballantine Books
KPMG. (2020, October 6). KPMG study finds 75% of executive women experience Imposter Syndrome. KPMG study finds 75% of executive women experience imposter syndrome. Retrieved February 24, 2023, from https://info.kpmg.us/news-perspectives/people-culture/kpmg-study-finds-most-female-executives-experience-imposter-syndrome.html
Meinke, L. (n.d.). Top ten indicators to refer a client to a mental health professional. Retrieved February 24, 2023, from https://coachfederation.org/app/uploads/2017/12/WhentoRefer.pdf
Palmer, C. (2021, June 1). How to overcome impostor phenomenon. Monitor on Psychology, 52(4). https://www.apa.org/monitor/2021/06/cover-impostor-phenomenon
Sutton, J. (2023, February 10). How to overcome imposter syndrome: 14 tests & worksheets. PositivePsychology.com. Retrieved February 24, 2023, from https://positivepsychology.com/imposter-syndrome-tests-worksheets/#tests