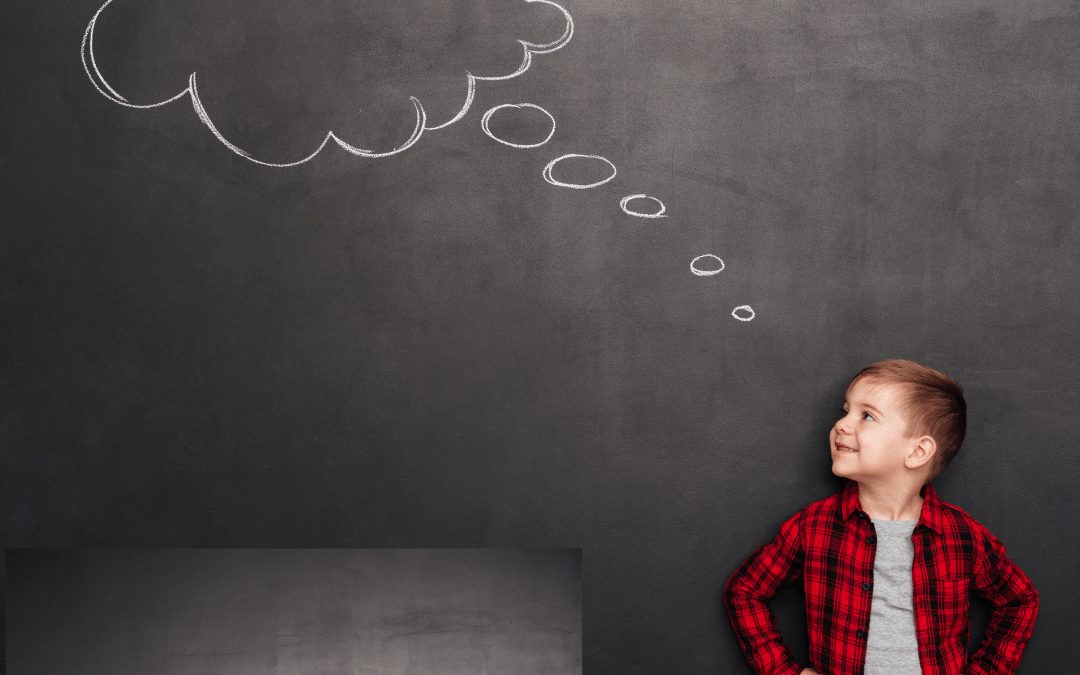 We think 6,200 thoughts a day
We all have that little voice inside our head. Sometimes the messages are strong and clear and other times they are muted and incoherent. We think approximately 6,200 thoughts per day according to a new study by Queen's University psychologists. They reported observations of transitions from one thought to another in fMRI brain scans (Thinkbig.com, 2020).
Of these calculable tracked think worms that represent our thoughts, how many of them are free from some form of cognitive bias, or subjective reality based on what we know and have experienced?
The Dunning-Kruger Effect
For some time now, I've been fascinated by a cognitive bias known as the Dunning-Kruger Effect. It is based on a 1999 study called "Unskilled and Unaware of It". Basically, it looks at why people fail to recognize their own incompetence.
"I wore the juice!"
I've included a link to an engaging video that explains the Dunning-Kruger Effect. It highlights an extreme example of one McArthur Wheeler. He robbed two banks without disguising himself in any way. He covered his face with lemon juice. He believe it would make him invisible to surveillance cameras. He believed that lemon juice had chemical properties similar to invisible ink. Needless to say, things didn't turn out well for Mr. Wheeler.
If you're incompetent, do you know it?
Here's the challenge -- if you're incompetent, do you know it? In many cases we lack the self-insight to know we're a poor performer or a bad driver or a poor listener.
Believing you know something you don't is a cognitive bias. I coin it a blind spot and I work with my coaching clients to help them close blind spots that create challenges in their career. One way that I like to describe how to address these cognitive blind spots is with the use of the JoHari Window model.
What is the JoHari Window Model?
It is a psychological model created in 1955 by Joseph Luft and Harry Ingham (yes, JoHari, it is the first part of both of their given names!) I use it to help my clients gain greater insights in self-awareness, communication, and interpersonal relationships. It is simple and can be used in a variety of scenarios.
There are four quadrants of the JoHari Window as described in the the diagram below"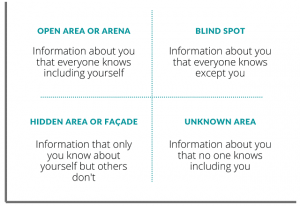 The "Blind Spot" quadrant is the one we'll focus on. It holds information about you that everyone knows except you. If you have a cognitive bias like the Dunning-Kruger Effect, it could be quite limiting if you believe you are superior at something that others know you're not.
How do you remedy this bias?
I'm a huge fan of giving and receiving feedback. The trick is to do both well. That is much easier said than done. When you get honest feedback, you have a fighting chance at reducing the size of your blind spot. How do you really know about specific aspects of your behaviour or your character unless you get feedback? Doing so is a way to avoid assumptions and test your thinking. Because...we can't trust that everything we think is true.
The more we give and receive input about ourselves, the more we can course correct against conditioned behaviour, repressed feelings, fears, aversions, and over or under-estimations of our abilities. In my next blog post, I'll share more on the power and importance of being good at receiving feedback.
Self-Assessments
Another great way to close blind spots and address cognitive biases is with the use of self-assessment questionnaires. It is a valuable way to gain insights about your motivations, communication preferences, and challenges when under stress.
I use a number of self assessments and if you'd like to learn more about them, please refer to my website for details or contact me at [email protected].
Don't limit your success
Without knowing it, we can limit our success and happiness in many areas when we don't have a way to address blind spots and cognitive biases. In the case of the Dunning-Kruger Effect, it might even be dangerous to do so. Having an overstated sense of confidence in areas where there is a safety risk is a pretty powerful reason to seek training, feedback, and greater self-awareness.
Lemon Juice Doesn't Make You Invisible
Mr. Wheeler found out the hard way that lemon juice doesn't make him invisible. While that seems like an extreme example, there are many situations where people wished someone had given them feedback or helped them know something about themselves that they were blind to. If you're struggling in your professional life and aren't sure why you're running into conflict with your leader or a peer, consider ways you might find out more about how you're perceived by others. How you think you're showing up versus how your words and actions are landing just might be two different things.