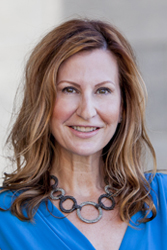 SUSAN MERLI
CEO & FOUNDER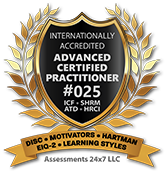 Susan Merli
Your strategic thinking partner
SUSAN MERLI, BA, CEBS, ACE, PCC
CERTIFIED MASTER COACH PRACTITIONER™
CERTIFIED HEALTH INSTRUCTOR
CEO & FOUNDER,
AUTHENTIKA CONSULTING INCORPORATED

In her 20+ year career, Susan has coaching and consulting experience in Human Resources, Talent Management, Engagement, Learning and Development, Small to Mid-Market Entrepreneurship, Productivity, Mindfulness, and Wellness. She works with organizations in the public and private sectors helping her clients identify goals and harness methods for attaining their personal and professional potential. Susan brings to her practice connection, authenticity, and courage.
She is an alumnus of Wilfrid Laurier University and a Master of Arts in Counselling Psychology degree graduate student. Additionally, Susan is a member in good standing with the International Coach Federation and holds certifications as a professional certified coach (PCC) and as a Vedic Educator, certified to teach Ayurveda, Meditation, and Yoga from the Chopra Center for Well-being in California. She is an internationally accredited advanced assessment practitioner and evidence-based coach. She also holds the Certified Employee Benefits Specialist Designation. Additionally, she is a Certified Diversity Coach, a Certified Virtual Presenter, and a certified member of the Canadian Association of Professional Speakers (CAPS). Susan is active in her community as a volunteer in arts, education, and women in business, and an active member of the BEP Speakers' Bureau in Waterloo Region.
Susan also works as a consultant for Coaching Out of the Box ® She facilitates training for the Fast Track Program as well as stand-alone coach training courses. Additionally, she is an International Coaching Federation (ICF) mentor coach.
Certifications:
Bachelor of Arts and Diploma in Business Administration, Wilfrid Laurier University.
Certified DISC Practitioner, Certified DISC Workshop Practitioner
Professional Certified Coach, International Coach Federation
Advanced Certified Assessment Practitioner (ACP)
Master Coach, Certified Coach Federation
Certified Emotional Intelligence (EIQ-2) Practitioner
Certified Motivators Practitioner
Certified Learning Styles Practitioner
Certified Myers Briggs Type Indicator (MBTI) Practitioner
Certified Employee Benefits Specialist, International Foundation of Employee Benefit Programs and International Society of Certified Employee Benefit Specialists
Certified Mindfulness and Primordial Sound Meditation Teacher, Ayurvedic Perfect Health Educator, Certified Yoga Teacher
SCHEDULE A
SESSION

SPEAKING

RADIO & TV
BOOKS

GIVING BACK

RESOURCES
---

SPEAKING
Susan is an experienced facilitator and presenter. She is certified to conduct DISC and EQI-2 Assessments and facilitates workshops in Candid Feedback, Leadership & Career Development, Time Management, Mindfulness & Well-being, Stress Management and Emotional Intelligence.
Susan has had the pleasure of speaking with many audiences, including The Family Centre, Greater KW Chamber of Commerce, Sigma beta Phi, and Women of Waterloo.
---
---

RADIO & TV
---
CTV NEWS
Susan shared tips to avoid virtual burnout on CTV Kitchener for those who are working or learning at home during COVID-19.
Concerned about how to manage through COVID-19? Try some nasal diaphragmatic breathing to trigger a relaxation response in your body. Now is the time to slow down a bit and even catch up on sleep. Watch Susan's interview on CTV News Kitchener for more self care tips.
It's so important to keep calm and find healthy ways to deal with our emotions about the COVID-19 pandemic. There is so much that is within our control and easy, free ways to practice self care and keep stress in check, as described in Susan's CTV Toronto news Interview with Angie Seth.
---
---
AUTHENTIK YOU TV SHOW
Wanting to give a voice and vision to people who've made significant changes in their lives, Authentika founder, Susan Merli, decided it was time to turn inspiring coffee chats with people in her network, into a TV Talk Show featuring people who found their North Star purpose and moved beyond their comfort zone to create a new career for themselves. Authentik You, a local Rogers TV Talk Show features 13, 30-minute episodes with people who courageously journeyed along a new path, one that is authentic to them in every way.
Watch inspiring stories including a: photographer, videographer, florist, henna tattoo artist, serial entrepreneur, grief counselor, career coach, artist, magician, authors, accountants, and many others.
---

WATCH EPISODES OF AUTHENTIK YOU >
---
YOUR AUTHENTIC LIFE RADIO SHOW
There is greatness inside everyone and yet many struggle to live the dreams that are buried deep inside. Through years of conditioning we listen to the "should" instead of what is truly right for us. The window from which we view our world is dirty from years of conditioning. Deafened by life's "shoulds", we find it difficult to listen to the messages our body transmits. Our thoughts rationalize away what is truly the right choice. We then suffer a build-up of physical and emotional toxicity. This leads to depression, and physical ailments.
Guests of Your Authentic Life - VoiceAmerica Internet radio show share inspiring stories along with the tips, tools and resources I communicate. My goal is to ignite sparks of hope and confidence in you. It's time to nourish the connection to your mind, body and spirit. It's time to connect with what you really want to do whether it be a change in career, relationship, or pursuit of a seemingly unattainable goal.
It is time to break free of past conditioning and live your authentic life now!
---

LISTEN TO YOUR AUTHENTIC LIFE >
---

GIVING BACK
Our clients make a bigger difference. When you choose to work with us as your coach or consultant, you support local registered charities in the community where you live.
How does it work?
If you live in Waterloo Region, we make a donation to the KW Stratford and Perth Humane Society, Grand River All Breed Animal Rescue, Kids Ability and Carizon.
If you live in another community, province, state or country, we make a donation to registered charities that provide needed resources to help animal shelters and children and youth with special needs where you live.
We believe in giving back and helping kids and furry friends who need our love and support. We believe that even the smallest effort can yield remarkable results. Every donation makes a difference and together, we make positive change happen.
The Emotion Code: How to Release Your Trapped Emotions for Abundant Health, Love, and Happiness
by Dr. Bradley Nelson
Unscripted: Life, Liberty, and the Pursuit of Entrepreneurship
by Mj DeMarco
The Secret: What Great Leaders Know and Do
by Ken Blanchard & Mark Miller
Insight: Why We're Not as Self-Aware as We Think, and How Seeing Ourselves Clearly Helps Us Succeed at Work and in Life
by Tasha Eurich
The Coaching Habit: Say Less, Ask More & Change the Way You Lead Forever
by Michael Bungay Stanier
Think Like a Rocket Scientist: Simple Strategies You Can Use to Make Giant Leaps in Work and Life
by Ozan Varol
"I absolutely believe that people, unless coached, never reach their maximum potential."
BOB NARDELLI, CEO - HOME DEPOT
What this website is and is not.
The articles, suggested readings, and additional resources on this website provide general information only and do not constitute advice in any way. My goal is to provide information that is well-researched, thoughtful and relevant, but it is a guide only. What is best for you will depend on your personal history and circumstances. If you require additional support, information or guidance in relation to a particular issue, please speak with a medical practitioner or therapist who will be able to take the time to understand your individual circumstances, history, worldview, and goals and apply this holistic information to support you in the most effective course of action. Everyone deserves to feel well.