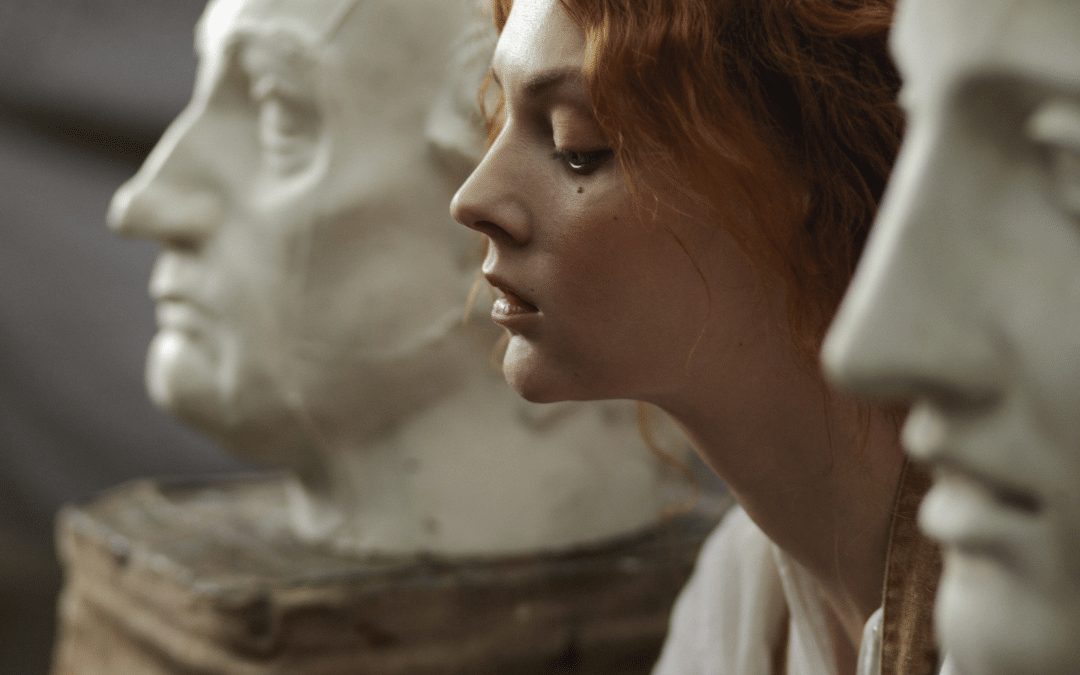 In the post called Building Resilience One Mental Muscle at a Time, I covered two options for building resiliency.
Read: Building Resilience One Mental Muscle at a Time
Now, let's explore an additional option that includes the process of cognitive reframing. By definition, it is a technique that allows you to shift your mindset or change how you look at a situation or a person. The goal is to break irrational or negative thought patterns and create options for working through challenges or obstacles.
It is easy to get in a loop of negative thoughts. They can trip us up, allow us to absolve ourselves of personal accountability and believe we do not have any control over our present situation.
Not everything we think is true.
There are things within our control.
We can make changes -- no matter how small -- that can make our situation better.
Read: What You Think May Not Be True
List the Facts
It may help to list the facts as you know them. When you take an evidence or fact-based approach, you can convince yourself out of negative thoughts or self-doubts. Try listing your past successes and ways you have worked through previous obstacles. It can move you out of a negativity zone.
When we shift how we think about a challenging situation or person, we can reframe our point-of-view. When we do this, we influence our behaviour in healthier, more empowering ways.
By consistently getting trapped in a corner with our thoughts, we cannot easily see a way out or through and the helplessness of the situation causes us to look at the problem with a pretty narrow focus.
Is There Another Way to Look at the Problem?
The process of reframing invites you to consider if there is another way to look at the problem. If it were a picture, could you turn it upside down or fold it in half. Would the picture look the same?
Another example is to think about a camera lens. You can zoom in or out and that action changes what is captured in your field of vision.
Take a step back, stay curious and ask, "What other reasons might have caused this situation?" It is not about laying blame or pointing fingers, rather it is a way to explore all the options and look at the obstacle in a different way.
Validate Your Emotions
In reframing, it is important to acknowledge and honour whatever it is that you are feeling. Name your emotions. It is a great way to create an awareness of your thoughts and if they are true and rational. Next, try imagining the worst case scenario and take yourself there and consider if this scenario could ever really happen. Chances are that it is unlikely, but if it is a real possibility, you can start the process of identifying steps to prevent it by chunking down the problem into  manageable pieces.
This quote by Mark Twain sums up this concept.
I've had a lot of problems in my life, and most of them never happened.
Another question to ask yourself is, "What advice would you give your best friend if they shared these thoughts with you?" This technique will help you to dial more directly into a place where you can experience greater self compassion. We do not talk to others the way we talk to ourselves.
Help Someone Else
Shifting your thinking seems like an simple technique, but it is not always easy. Sometimes we can be alone with our inner voice and our thoughts too much.
Remote work and self-isolation created a climate for people to feel disconnected and mentally strained. Another tip to help build resilience is to help someone else. When you focus on supporting or lifting another's burden, it automatically puts you in problem-solving mode and that can be enough of a boost to give you the momentum and self empowerment needed when re-examining your own challenge.
Seek the Help You Need
There will be times when seeking the support of a mental health professional is warranted. Be sure to access the help you need so you can begin to feel a greater sense of confidence and control.
The Mantra
This year, I have added to my personal mantra. The original version is,
It is never to late to learn something new.
I recently incorporated this additional statement,
Keep going, keep learning, I'm doing great.
So, my friend, I say this mantra to you.
Keep going, keep learning, you're doing great.