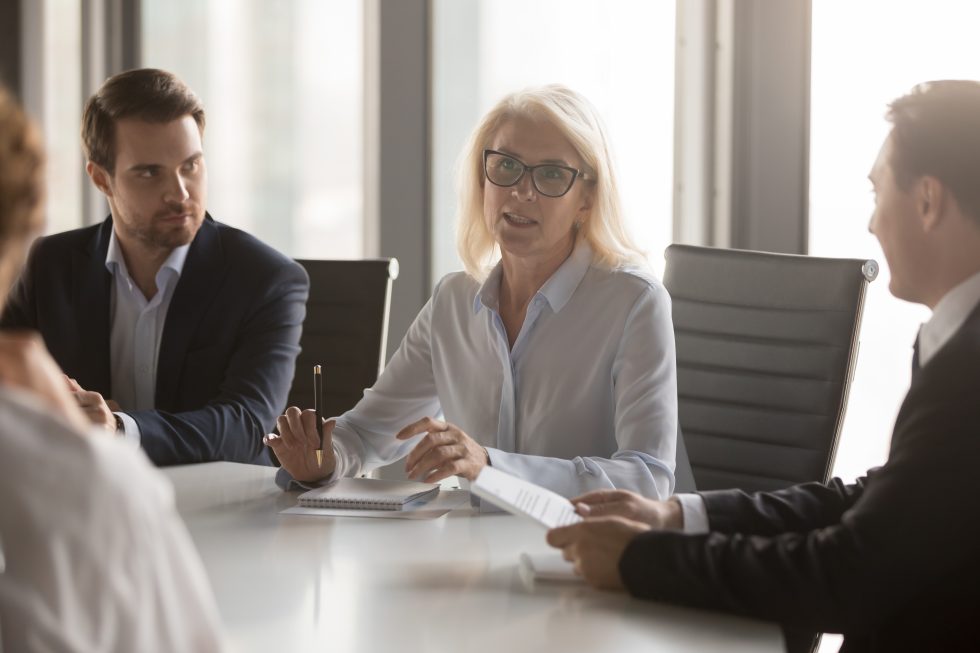 Forget the Monopoly Mascot.
When you think about being a director on a board, does the image of the Monopoly mascot, Rich Uncle Pennybags, come to mind? Perhaps being on a board seems like an unattainable goal reserved for only the most seasoned and established of leaders.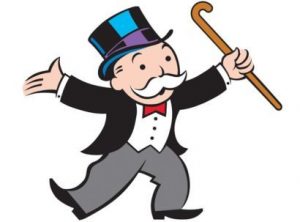 It might seem somewhat surprising, but it isn't difficult to get yourself board ready. The road ahead just involves some planning, research, networking and determination.
Given I just moderated a panel discussion for the Toronto Chapter of Ellevate specific to Women on Boards and interviewed four highly regarded women including Johanne Belanger, Colleen Moorehead, Debbie Baxter and Christine McGirr, I thought it timely to share some insights gained from the experience.
While we discussed the lack of diversity specific to women on boards, the issue of being board ready extends to anyone who has an interest in pursuing this goal.
What's it means to be director on a board
A board is composed of a group of people who oversee the operations and business decisions of a company, nonprofit organization, or a government agency. Boards often have several committees that deal with specific decision-making processes including audit, finance, governance, social media, and compensation.
Why do it?
Consider your intrinsic motivation — the underlying reason you want to be on a board. The commitment can be 20-30 days per year plus a few travel days, depending on the type of board you're on. If you're already a person with a number of commitments, this may be a key deciding factor. Are you interested in making the world a better place, holding corporations and their leadership team accountable or sharing your expertise and knowledge to advance an organization's mission? Whatever the reason — be clear about your why before you dive into the how.
What you'll need to prepare
Dust off your resume and update it with a focus on your business experience and ability to contribute to an organization's financial success and overarching goals. You want to present yourself as a viable candidate and highlight your leadership experience and commitment to serving on a board.
Capture the reasons you would be a valuable addition to the board. Know the skills the board needs and how you can fit them.
The board should have done a skills gap analysis and have a matrix that they reference to help them with succession planning and good governance.
Do your homework and research the type of board position you want to pursue (for profit or nonprofit). Consider that nonprofits and government agencies may be appointed by the CEO. Additionally, publicly traded companies usually have large boards whereas private companies will likely have fewer directors.
Network - Begin to develop professional relationships with other board members and share with your professional contacts, work associates, and friends that you're interested in pursuing a board position.
Research board openings in an industry where you can share your business expertise and knowledge. Volunteermatch.org, ICD.ca and Idealist.org are websites to explore.
Once you've identified an organization, research their current board members. LinkedIn is a great way to get a sense for their skills, background and experience. Then leverage LinkedIn to connect to directors on any potential boards you'd like to serve on.
What resources are available to help you?
There are several organizations that offer board of director training and certifications — some are even free. I've included a handful of resources to consider:
https://get.nonprofitready.org/board-directors-training/
https://www.icd.ca/Courses.aspx
https://boarddiversity.ca/cbdc/getonboard/
https://www.professionaldirector.com/pro.dir-program/program-overview
https://capacitycanada.ca/programs/board-governance-bootcamps/
Questions to ask before joining a board.
Here are Top 10 questions to ask before joining a board (source: CPA Australia)
What can you tell me about the business?
What is the current financial position?
What legal and regulatory environments does the company operate in?
What is the quality of information I will be provided with?
What can you tell me about the board?
Why does the board need a new director and what is it looking for?
Who are the shareholders and stakeholders?
Why am I interested in taking this directorship?
What can I contribute?
Do I have the capacity to do the job?
Eyes Wide Open
After all is said and done, it comes down to doing your homework. You don't want to have any regrets about realizing too late that you've joined the wrong board. All of your questions should be answered as part of the board member selection process. Take your time, research and network to enter the arena with your eyes wide open and to ensure you're throwing your top hat in the right ring.