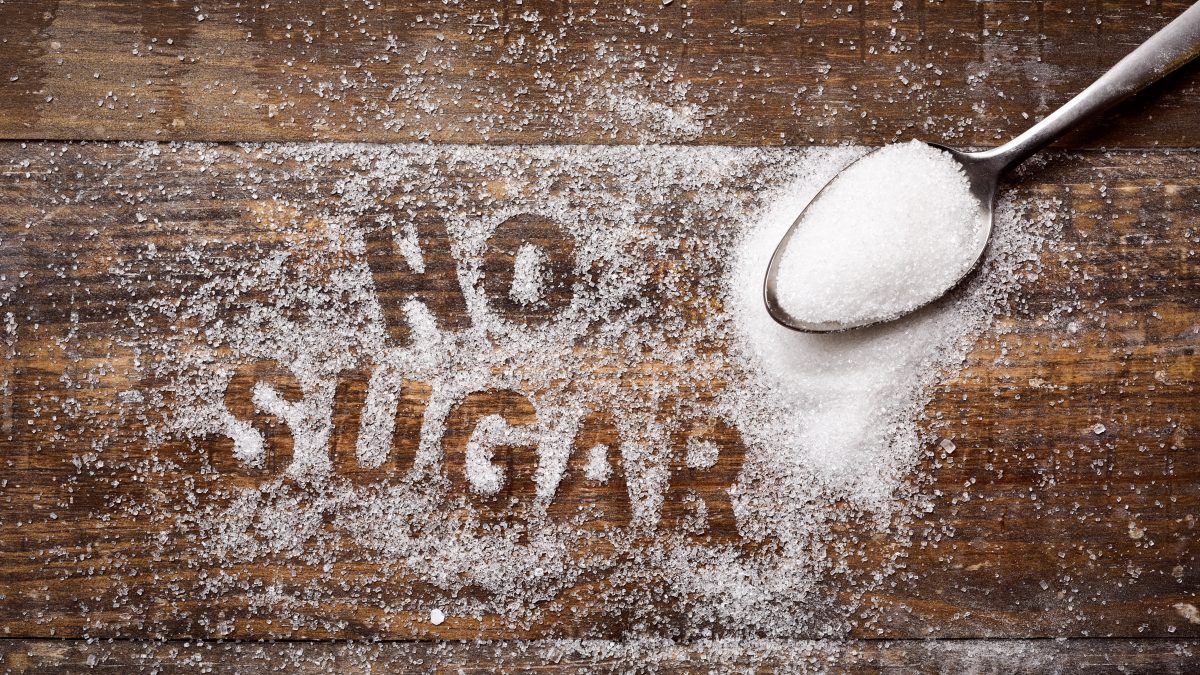 This post has been graciously written by guest blogger, Maddie Cranston.
Full disclosure, Maddie is my daughter and a far better writer than I am.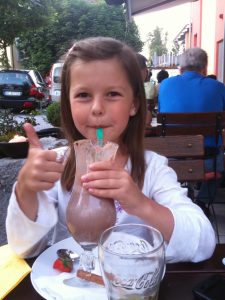 Making any lifestyle change can be a challenge, however, as someone with a famously ravenous sweet tooth, no change was as momentous as removing sugar from my diet.
While vegetarians and vegans have remained in the public conscious for years, I belonged to a lesser-known cult of the sugar-tarians.
My days began with sugary cereals and ended with a tub of ice cream or two.
The cherry on top of my already sugar-saturated diet were secretly sweet foods like milk and bread.
Sugar, Sugar...ah, honey, honey. You are my candy girl...
Sugar was ingrained into my identity and consequently, my dentist's nightmares.
The saccharine taste I worshiped soon turned bitter once I learned of the devastating effects sugar has on the human body.
Many condemn fat, yet sugar is one of the largest culprits for obesity, heart disease and diabetes. Excess consumption is also damaging to the brain as it decreases cognitive function and memory retention.
Determined to Make Healthier Choices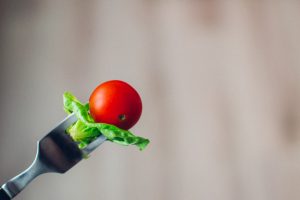 My mother and I were determined to make healthier choices. Soon, healthy fats and proteins replaced the Lucky Charms.
The positive effects were immediate.
Alongside guilt-free eating, I felt more focused, present and sustainably energetic.
Most importantly for my mother, my moodiness decreased dramatically.
What Replaces That Sugar Craving?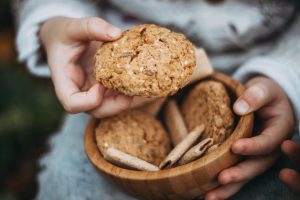 Despite the wondrous impact of the sugar-less diet, my quest to curb the ever-present sugar cravings persisted.
One of the most effective ways to stop my desire to dunk my head in a bowl of brownie mix was to create sweet-adjacent desserts.
My personal favourite dish is this keto cinnamon mug cake that tastes like a cinnamon roll in a cup.
Along with scratching that sugary itch, mug desserts also prevent overeating as it is portion controlled.
Whenever the need for a chocolate chip cookie possesses my caveman-like impulses, I reach for this almond butter cookie recipe that is equally as chewy and satisfying as the real deal.
When I miss the sensation of discreetly licking freshly prepared icing from a spatula, I quickly whip together three tablespoons of powdered swerve, two tablespoons of cream cheese and a teaspoon of almond milk.
Within minutes, delectable frosting is ready to glaze any sugar-free dessert or if you're slightly crazed like me, to eat plainly with a spoon.
Ways to Avoid Sugar In Your Life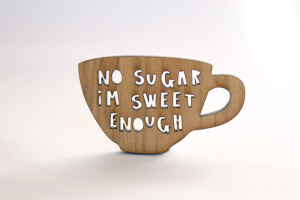 Research: It is hard to stay motivated when you have been dreaming of a powdered donut for two days.
When I do research and watch documentaries like That Sugar Film, it reminds me of how important the sugar-free lifestyle is.
Switch up your snacks: I find it is those in-between meals that I get the pesky sugar itch. Instead of reaching for a granola bar or a bowl of cereal, I eat a handful of nuts or a few stalks of celery. 
Always read the nutrition information: Sugar is hidden in everything! To reduce your intake, look for how many grams of sugar are secretly stacked in that pickle or pack of ketchup.
As your awareness grows, you will be less inclined to reach for that sugary food.
Initially, the sugarless life is harsh when trips to Starbucks seem bleak without pumps of caramel and your grocery store is reduced to fewer than four aisles.
The reward of gaining control over your mind, your body and your cravings, is unquestionably sweet.
Our bodies are our gardens to which our wills are gardeners. ~ William Shakespeare