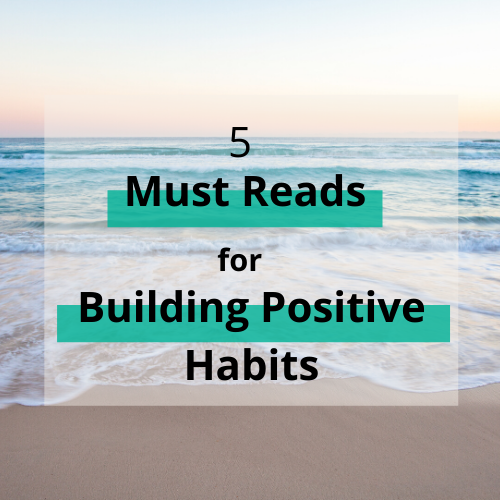 Probably now, more than any other time in recent history, we've had more time on our hands given the need for social distancing, closed businesses and self-quarantine requirements.
Are we doing more with the new-found time or less?
I know that when I haven't used my time wisely, I feel the pangs of guilt sweep in and remind me that wasted time is time I can't get back.
We are given 168 hours per week; no more, no less.
Recently, I made a list of the things I would like to do with my time.
I included activities like bike riding, sketching, and virtual tours. I also created a separate list for what I'd like to do with my time in post-pandemic days.
I truly enjoyed coming up with my lists.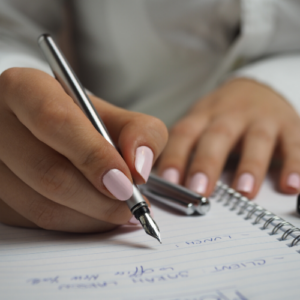 If you haven't tried it already, I invite you to imagine things you can do that you might not have given yourself permission to consider.
Now, you might feel that you can't seem to get a handle on your work-life balance especially if you have school-aged children at home who are expected to learn online.
So, making a list like the one I mentioned might seem like a big stretch.
For parents who are forced to work removing and support their children who are learning at home...
There is so much added pressure to juggle more with fewer hours.
None of what you might be experiencing now was ever factored into your normal work week.
Additionally…there are distractions aplenty!
You know what they are and it is a good time to be honest with yourself — even if you don't admit it to anyone else.
There is binge-watching Netflix or other online streaming providers, social media...
Texting and instant messaging, chores around the home, even looking outside or wanting to be outside.
There is the complex distraction of dealing with the daily news barrage related to the pandemic itself.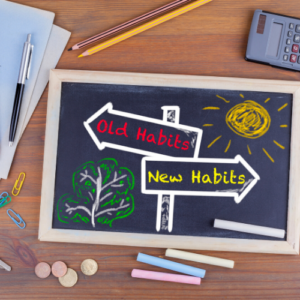 Distractions might include emotional eating or letting your mind wander with fear or anxiety about what is to come.
Distractions can sabotage your ability to feel in control and productive.
When you feel out of control it negatively affects your confidence and your mindset.
Whether you're an entrepreneur, a stay-at-home parent or someone working remotely given the COVID-19 crisis,
There are tangible ways to become more effective and more in control of your daily activities.
Sometimes it can be easy to feel overwhelmed especially when you're not able to tackle even one of the smallest goals you hoped to accomplish.
What I do to help me manage through feeling more in control and choosing how and when I'm productive, is to read as much as I can on time management and self-development.
I believe there is always something we can do to better ourselves and to live richer, fuller lives.
It all comes down to our mindset and how we decide to show up. Some days, this mindset it easier to act upon than others.
For over a decade now, I've tried various time management and productivity techniques.
Some haven't worked at all and some worked extremely well.
I believe it all comes down to being self-aware and intentional about how we spend our time.
How do you spend your time?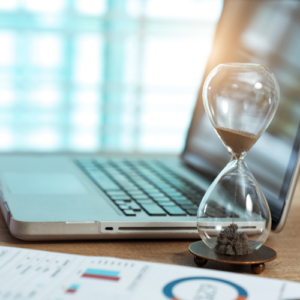 If you're not sure, please download my FREE time-blocking template.
The goal is to capture what you do over the course of 2-3 of what you'd consider normal days so that you can reflect on exactly how you're spending your time.
It is such an insightful and helpful place to start.
None of us is ever really fully in control of our time.
Surprises happen and cause us to need to juggle or reprioritize our plans.
Also, we all have different needs, motivation and priorities.
What we have in common is the number of hours we've got to spend each day — 24.
How will you spend your time?...
Are you working toward goals that matter to you or are you busy with your family's needs...
Or a request-driven by your boss or your spouse or a friend that you give greater priority to than your own needs and wants?
What if one of your goals was to break a bad habit and/or introduce a new, healthy habit?
What can you do to get that process underway and set yourself up for success?
I've taken the trial and error out of searching through a ton of books on the subject and narrowed the reading list down to my five must-reads.
Let me preface this must-read list by sharing that I'm a fan of keeping things simple and easy.
There is no point in making you feel like you're overwhelmed before you even get started with a plan to shift how you manage your time and what positive habits you can realistically incorporate into your life.
My 5 Must Reads
Disclosure: This post may contain affiliate links, which means that I get a commission if you decide to make a purchase through my links, at no cost to you. Read my disclaimer for more info.
1. Eat that FROG by Brian Tracy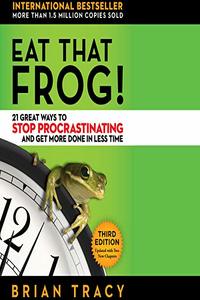 Probably one of the first books that truly resonated with me on time management and positive habits was Eat that Frog by Brian Tracy.
It has such a strange, but catchy title and one that is based on a famous quote by Mark Twain who once said that if the first thing you do each morning is to eat a live frog, you can go through the day with the satisfaction of knowing that it is probably the worst thing that is going to happen to you all day long.
Your "frog" is your biggest, most important task, the one you are most likely to procrastinate on if you don't do something about it.
It's time to stop procrastinating and get more of the important things done!
After all, successful people don't try to do everything. They focus on their most important tasks and get those done. They eat their frogs.
This book has been a game-changer for me and for many of my coaching clients.
It will ensure you get more of your important tasks done and feel more in control of your time.
2.  Atomic Habits by James Clear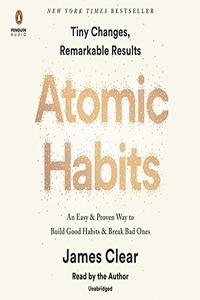 Full disclosure — I'm a big fan of James Clear and his writing.
I subscribe to his weekly newsletter and was one of the first to buy his book Atomic Habits. I've recommended it to all of my clients since its release in 2018.
James Clear provides a refreshing way of helping his readers master tiny behaviours that will lead to remarkable results.
His focus is on systems and emphasizes that you "don't rise to the level of your goals, but fall to the level of your systems."
For a more detailed book summary, please check out my blog on Atomic Habits. link: https://authentikaconsulting.com/build-positive-habits-you-will-keep/
3.  Tiny Habits by B.J Fogg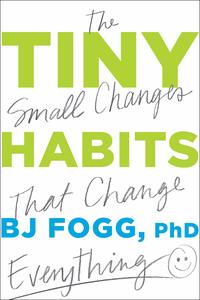 I've been a fan of Stanford Professor B.J. Fogg since 2012 when I first watched him share his Tiny Habits methodology and B-Map.
Since then, he has done a number of talks, including a TEDxMaui Talk called Tiny surprises for happiness and health.
I've been sharing B.J. Fogg's approach to practicing tiny habits with my coaching clients for over 6 years now.
It all comes down to starting small. It might be starting with just 2 pushups a day instead of a long workout that feels overwhelming before you even get started.
My favourite is how to improve your dental hygiene by telling yourself that you're only going to floss one tooth. B.J. Fogg does a super job of making positive habits easy to introduce and maintain.
Recently he introduced his book, Tiny Habits and it already is a New York Times best-seller.
I invite you to watch his TEDxMaui talk or better yet, check out his Tiny Habits book.
4.  Better Than Before by Gretchen Rubin
Recently, I was on a webinar led by Gretchen Rubin where she walked participants through the model of The Four Tendencies she developed.
Gretchen is a New York Times bestselling author of the book, The Four Tendencies, The Happiness Project and Happier at Home.
Her focus — similar to BJ Fogg and James Clear — is on how we change through habits.
This book teaches you how to develop positive habits and uses humour and stories that speak to different preferences, styles and motivation.
5.  Busy by Tony Crabbe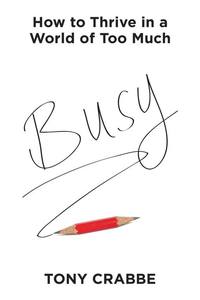 Tony reminds us that we can just have too much to do in a day and how to get in control of being too busy.
I don't like the word busy and this book helps you think differently and consider the mindset of "do less better".
This book also asks you to consider what you might be able to let go of so that you can make time for what is most important to you.