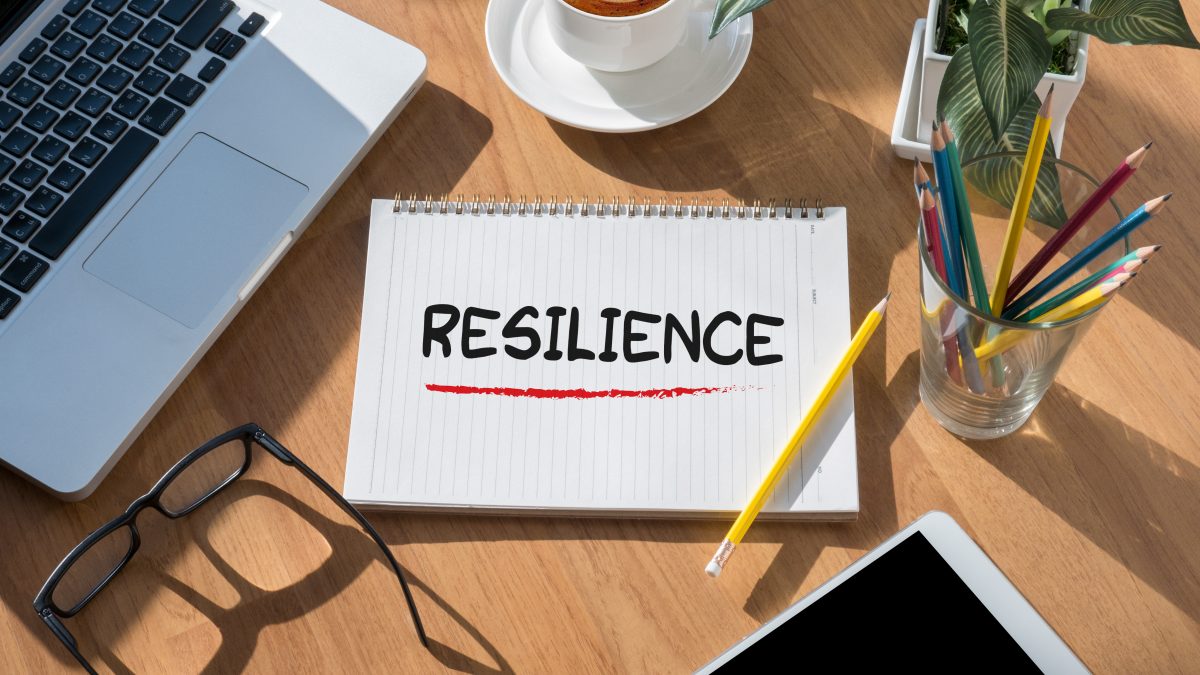 As we face the second wave of the pandemic, many of us are feeling burnt out, mentally fatigued, and uncertain of what it means for business, schools and the economy.
It's hard to imagine how long we've been dealing with COVID-19 already let alone consider how much more we've yet to face.
People are grieving. They are dealing with a sense of loss for what they believed their future would hold. And, there are many unanswered questions.
Will the economy bounce back?
What will travel be like?
How long will we need to wear masks?
Do I have the strength to remain vigilant, strong, and resilient?
Resilient. Yes, that's the word. How do we manage it? What does it require of us? Who is good at being resilient and why?
Suffering Builds Resiliency
In a global study of resilience around the world where 25,000 working adults from 25 countries were asked 10 key questions about resilience, the answer to what makes us resilient might seem surprising.
The survey found that suffering builds resilience. People who were exposed to COVID-19 or experienced some major type of suffering in their life were 3.9 times more likely to be highly resilient.
Resilience appears to be a reactive state of mind where, through self efficacy, we are able to overcome more because we have the awareness of dealing with challenges in our past. We are able to face the reality of what we're going through because we know we had the strength to get through tough times already.
Greater Exposure to Change Makes You More Resilient
The more changes people experience, the higher their resiliency. People who experienced 5 of 11 possible changes as a result of COVID-19 proved to have increased levels of resilience.
The bottom line: the more change you've needed to face, the greater your resilience.
(Examples of possible changes are: self isolation, layoffs, working remotely, or job loss.)
Give It To Us Straight
In order to show up with resilience and be expected to persevere, we need the straight goods. We need the truth not to be sugar-coated or to be placated with partial truths. The more we are aware of the reality of a situation - whether it is a health diagnosis, a second wave of a pandemic, a workplace shutdown, or school closure -- the more we feel informed and equipped to decide how we want to show up. When we aren't feeling trapped by fear and anxiety triggered by what we believe we haven't been told, the greater our opportunity for resilient behaviour.
When information is withheld from us or when we're frightened, anxiety and negative thoughts hijack our brain and limit the executive functioning in our prefrontal cortex. When this occurs, our ability to generate rational and calm thoughts is compromised.
Understanding Negative Automatic Thoughts
In my e-courses, Supercharge Your Motivation and Foundations of Emotional Intelligence, I share strategies for dealing with our negative automatic thoughts or NATS.
It is common for us to think between 70,000 and 80,000 thoughts a day. Many are thoughts we've had in the past and we relive them mentally over and over again.
When we're uncertain, our brain tells us this means danger and we become instinctive about seeking out stability and safety.
The more we are in tune with our inner thoughts, the greater our ability to pivot the messages in our unconscious mind. This is the work that is done in cognitive behaviour therapy (CBT) The definition of CBT is:
a psycho-social intervention that focuses on changing unhelpful thoughts, beliefs, attitudes and behaviours. CBT improves emotional regulation and creates a suite of coping strategies to solve problematic issues. (source: Positivepsychology.com)

Plenty of Free Resources Available
With an increase in mental health concerns, the need for help is greater.
The good news is that there are plenty of free resources and apps available to support those who wish to explore how they can help themselves.
Free Resources
Mental Health Apps
Moodfit. This free mental health app provides tools and insights designed to shape up one's mood. Just as someone might want to get into physical shape, Moodfit, supports users with a goal of getting them into mental shape.
Moodmission. This app helps users manage anxiety and depression using evidence-based therapies and principles. Users earn rewards to motivate them to continue working with the app and gaining momentum by improving their mood.
MyLife. An app to teach mindfulness and meditation using short activities. There are over 400 activities that can work with one's daily life and promote a healthier mind.
Insight Timer. This is the #1 free app for sleep, anxiety and stress. There are 60,000 free guided meditations and music tracks including meditations from popular artists including: Gisele Bündchen, Russell Brand, Elizabeth Gilbert and the Dalai Lama.
Mindshift CBT. This free app uses scientifically proven Cognitive Behaviour Therapy (CBT) to help users reorient thinking along with behavioural strategies to help them take action and make lasting positive change.
Building resiliency involves taking care of our mental health. Making time to learn about the free resources available to support you is an act of self care.
If you notice that your anxiety or depression is creating distress and affecting your quality of life, please reach out to a mental health expert for help.
Mental Health Experts/Hotlines
Betterhelp.com (online therapy)
Myicbt.com (AbilitiCBT is FREE if you live in Ontario or Manitoba, thanks to Morneau Shepell's partnership with the provincial government.)
Crisis Services Canada (Suicide Prevention focus)