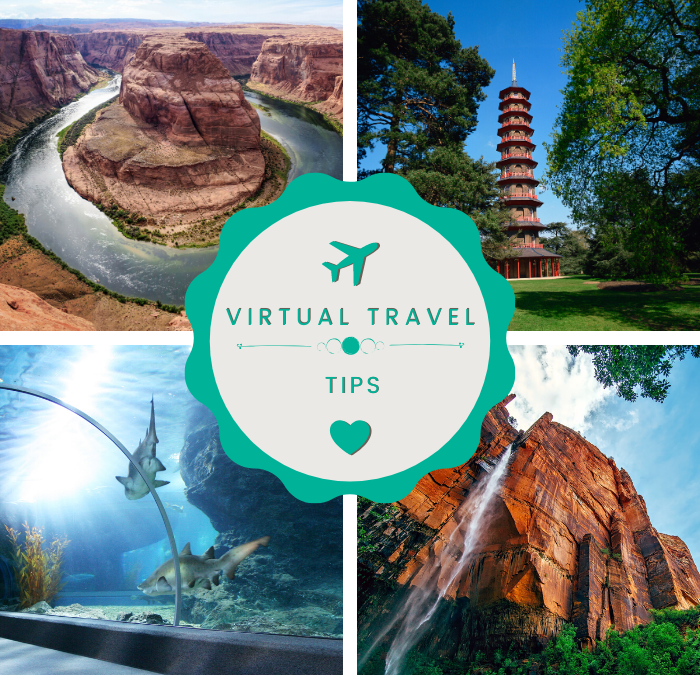 Virtual Travel Tours. Explore the World From Your Home
Do you have a case of wanderlust and are looking for ways to keep the spark of travel alive?
If so, why not indulge in some free virtual travel tours.
I've pulled together a list of museums, parks and highly-desirable destinations for you to explore from the comfort of your home.
Why not explore some virtual tours as another educational and entertaining way to keep active and
Mentally stimulated during this unusual time of social distancing.
While you might not be able to burn calories walking through these virtual tours,
The footage of the destinations and cultural experiences are sure to inspire.
If you're looking for something a bit more structured, my client, Leila Lavaee, is the founder of a concierge designer travel service
And during these times of travel restrictions, she has pivoted her business by offering a free virtual travel series.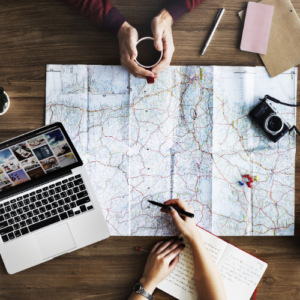 Here are some of the best virtual experiences that are just a click away:
Le Musee du Louvre, Paris: check out the world's largest are museum including an incredible collection of Egyptian Antiquities.
The British Museum: The Rosetta Stone and Egyptian mummies are just a couple of things that you're able to see on a virtual tour of the museum.
Iceland: Virtually visit the country with the lowest population density in Europe.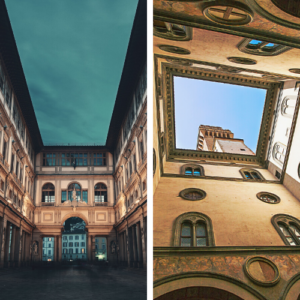 THE UFFIZI GALLERY
My favourite museum, The Uffizi Gallery in Florence, Italy. It is one of the most visited museums all over the world and is an amazing journey through the history of painting.
The Vatican: Visit The Sistine Chapel, St. Peter's Basilica, and Raphael's Room without crowds or straining your neck to get a better view.
Machu Picchu: Visit a 15th-century Inca citadel, located in the Eastern Cordillera of southern Peru, on a 2, 430-metre (7.970 foot) mountain ridge
The Cliffs of Moher, Ireland. Located in Country Clare, explore the unusual rock formation that, when viewed from the North,
resembles a woman's head looking out to sea and is commonly referred to as Hag's Head.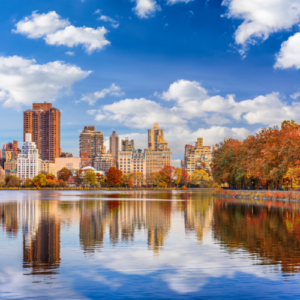 CENTRAL PARK, NEW YORK CITY
One of my favourite places to run 5 km, Central Park, New York City.
Take a virtual stop at the largest and most important public park in Manhattan.
It includes a walking route of approximately 1.5 miles (2.4 km). To do a 5 km, you would basically do the walking loop twice.
The Grand Canyon, Arizona. This virtual tour takes you on several outlooks and viewpoints over the park that encompasses 277 miles of the Colorado River and its uplands.
Stay till the end of the 23-minute video to enjoy a stunning sunset.
Yosemite, National Park. Yosemite is one of the largest and least fragmented habitat blocks in the Sierra Nevada, and you can visit it without any crowds! Usually, 4 million people visit it each year.
A walk through Kew Gardens, UK a botanical oasis in southwest London that houses the largest and most diverse botanical collections in the world.
For the Kids
If you are looking for something to do with your kids during this time of "homeschooling" here is a link to We are Teacher's list of the best virtual field trips.
And to ensure we add a Canadian flavour to this list, please check out 5 Canadian virtual field trips including Iqaluit, Nunavut - The Canadian Arctic and the Parliament buildings in Ottawa.
What about Theme Parks?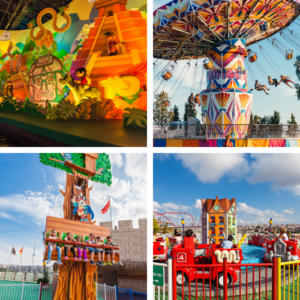 Check out Walt Disney World's virtual tours including Magic Kingdom, Animal Kingdom and Epcot.
These are not official Disney videos, but they create the experience of being there as a tourist.
Frozen Ever After ride
Monsters, Inc. Mike & Sulley to the Rescue
and my childhood favourite, Pirates of the Caribbean ride.
There is also LEGOLAND, Florida Resort: Check our the Great Lego Race and Miniland
Zoos and Aquariums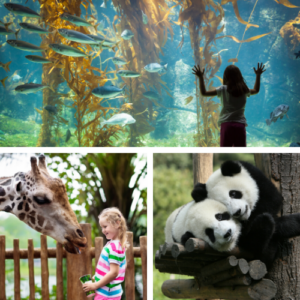 I've included a few that I've had a chance to visit including the Monterey Bay Aquarium Live Cams and the San Diego Zoo - full-day tour.
The Shedd Aquarium in Chicago is not to be missed and last, but not least is the National Aquarium in Baltimore, Maryland.
At the Atlanta Zoo, they have a Livestream Panda Cam.
Back in Canada, my favourite is the Otter-cam from the Vancouver Aquarium.
If you've visited any of these locations, hopefully, it will bring back happy memories for you just as it does for me.