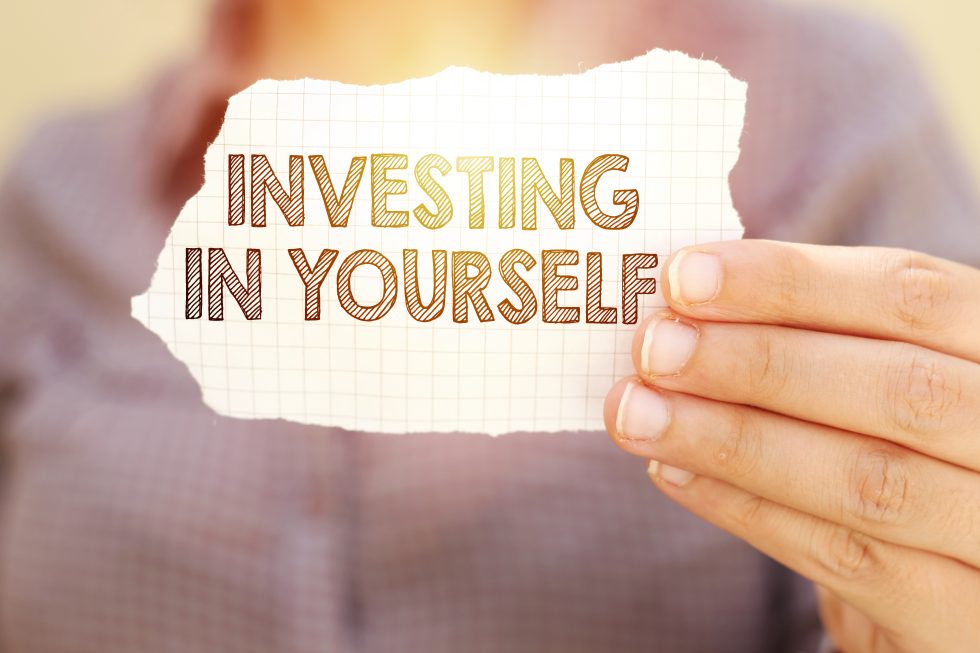 Engage a Coach for Your Professional Development
Working on your professional development isn't something that you might easily decide to

give yourself permission to pursue. 
It means focusing on yourself and involves self-reflection. 
Continuing education, training, stretch assignments, pushing yourself outside your comfort

zone are all ways you can pursue professional development. 
Another way is by working with a certified professional coach.  
Hiring a coach who is trained in evidence-based coaching and who uses assessment

tools are a great way to boost your self-awareness and your performance. 
What is coaching?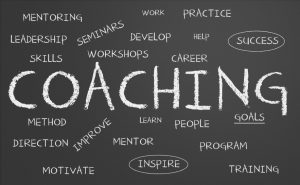 If you've never worked with a coach you may not know what to expect or
what is involved in a coaching session. 
By definition, coaching involves "unlocking a person's potential to maximize their own

performance" (Whitman, 1992). 
The International Coach Federation defines coaching as…
"Partnering with clients in a thought-provoking and creative process that inspires 
them to maximize their personal and professional potential."
Fun Fact
The word "coach" originates from a type of carriage that came from the village of Kocs,

Hungary and dates back to the 5th century. A coach would help you get from one place to another.
Basically, a coach facilitates your ability to move forward and meet your goal or destination. 
For many years, people used the term coach as a person who helps someone pass an exam

or train to maximize their performance as an athlete.
A Rise in Coaching Popularity
In the last decade, coaches have grown in popularity. 
No longer is coaching reserved for elite athletes. 
While the coaching industry still remains unregulated, there are coaching certification

authorities such as…
the International Coach Federation and the Association for Coaching
that mandate those that hold their designation undergo extensive training and continuing

education as well as a strict adherence to a code of ethics. 

Anyone can claim to be a coach so it is important to find out where they were certified and

ask about their approach to confidentiality and code of ethics. 

Coach Approach
First, let's explore two types of coaching: evidence-based and belief-based. 
Evidence-based coaching incorporates a conscientious use of the current knowledge and the

best available research in behavioural sciences when it comes to making decisions about how

to deliver coaching to a client. Behavioural science applies assessments and holistic personality tests into the coaching

experience.
Belief-based coaching relies more on the coach's background, experience, and beliefs to help the client with their coaching goals.
Belief-based coaching sessions don't need to include any form of assessment that the

client completes either online or via pen and paper. 

Some coaches use a combination of both evidence-based and belief-based approaches.
For any coach it is essential to gain a clear sense of the client's coaching goals and what

success will look like at the end of each session as well as at the end of the coaching engagement. 

In my practice, coaching sessions may run from 6 to 10, 1-hour sessions and coaching objectives range from 1-3 main themes. 
New clients will often ask about the meeting frequency. The answer is…it depends!
Most commonly though, coaching sessions are scheduled on a biweekly basis until the end of the coaching engagement.
Sessions can take place in-person or via video or teleconference.
About Assessments
So, if you're looking to work with a coach and have specific goals in mind an evidence-based coach
will likely ask you to complete an assessment and they will then walk you through the report.
Find out more about assessments.

Assessments form a key component to helping you develop greater awareness about your blind spots,
how you make decisions, what motivates you, your preferred communication and learning style and
what behaviours you have that are observable to others particularly when you're stressed or emotionally triggered.

This list can look daunting, but an experienced coach will help you navigate your self-reflection and
support you by asking powerful questions that ignite deeper self discovery.

Assessments are Self Awareness Boosters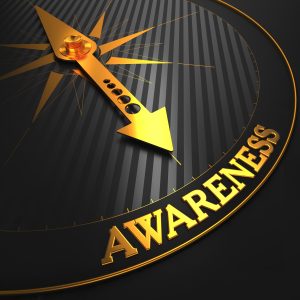 Assessments work by introducing scientific measurement into a client's
critical thinking and processing abilities, motivation, skill proficiencies, learning styles,
behavioural characteristics, emotional intelligence, and personal values. 
Assessment tools I use are constructed to evaluate and reveal my client's holistic

make-up to help build their self awareness and intentionality in their personal and professional life. 
Turn a mountain into a molehill
When a coach uses an assessment tool it helps give credence to what you can discover about yourself. 
These evidence-based tools also provide more accurate insights into what you might have thought was a challenge for you. 
To clarify, it is by no means a cookie-cutter approach to coaching and the client's wants, values and goals drive each session. 
By asking you specific questions and holding you accountable, your coach can help you safely and confidently navigate your way forward.
Obstacles you thought seemed like insurmountable mountains quickly become molehills easy to overcome.
Before you hire a coach
Ask if they use assessments and find out the type as well as the accreditation the assessments have to support their validity, credibility and accuracy. 
A professional certified coach helps you gain self awareness and provides a safe and confidential space to unpack your…
beliefs, biases, blind spots, and fears.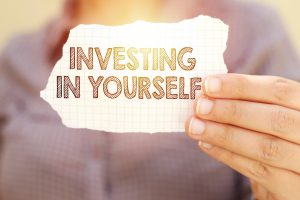 Investing in your self development is a priceless gift you give yourself. 
It is never too late to learn and grow. 
After all...
You're worth the investment!