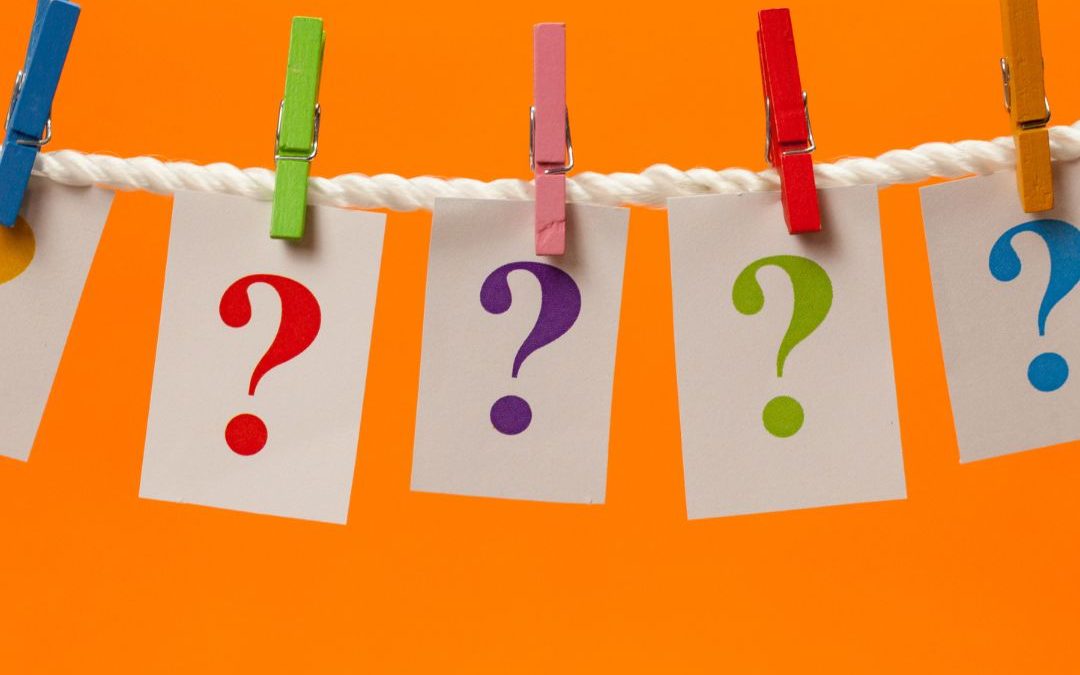 In a recent blog post, I shared tips for how to deal effectively with conversations that have you feeling emotionally triggered.
Suggested Reading: What to Do When Someone Emotionally Triggers You
One of the tips I offered includes using open-ended questions as a way to eliminate assumptions and judgment in your conversations.
In a 11:37-minute TED Talk with Isaac Lidsky called, What Reality Are You Creating for Yourself, you can apply open-ended questions to reduce tricking your mind to believe thoughts that simply are not true (e.g., Isaac's example that fish swim backward by wagging their heads).
Open-ended questions are great for all types of relationships including coaching, supervisory, interviews, client-focused, family dynamics, academic, friendships and more.
Open-ended questions are questions that create opportunities for the respondent to answer in more detail and respond as they wish whereas closed-ended questions tend to be narrow in focus and allow for "yes" or "no" only responses.
Closed-ended questions limit insight and require little effort to respond. They are helpful if you are conducting a survey or creating a scale rating (e.g., Likert-scale) where "strongly agree" to "strongly disagree" responses can be plotted on a graph. They are useful for quantitative research too.
Examples of Open-ended Questions
Asking open-ended questions allows for both parties to develop a deeper understanding and gain context behind the respondents thoughts, behaviours, and actions. You can change almost any closed-ended question into an open-ended one by switching how the opening few words.
For example, a closed-ended question could be:
"Do you like to eat chocolate?"
"What about eating chocolate do you enjoy?" By replacing "Do you" to "What about" makes this question open-ended.
If you start with a closed-ended question and don't want to rephrase it in the moment, simply follow-up with an open-ended question.
10 Open-Ended Questions
My top ten open-ended questions are related to coaching and counselling, but I think they can be used in a variety of settings.
"Tell me more" is a default catch-all open-ended questions.
"What are your plans for the future?" or the next year, five years (you get the idea)
"When do you feel most happy?"
"When are you most at ease?"
"What brings you joy?"
"How do you measure success?"
"What keeps you awake at night?"
"What are your top values?"
"What keeps you motivated?"
"What do you like best about yourself?"
Suggested Reading: Open-ended Questions
Keep a List Handy
Coaches like to keep lists of their favourite "go to" open-ended questions. Observe others who do this well. Ask for feedback about the nature and flow of your conversations and if you are able to keep a conversation going even when both parties feel self-conscious or awkward. Open-ended questions are great when you're networking or getting to know someone at an event, or even a date!
Suggested Reading: The Art of Asking Open-Ended Questions
One of the greatest outcomes of asking open-ended questions is that it demonstrates a curiosity and facilitates open-mindedness. It also helps the respondent think about how they are thinking and I always believe that is a great idea.
Job-Interview Skills
If you are looking for a new job, rest-assured, you'll be asked open-ended behaviour-based interview questions such as "Tell me about a time when…"
Suggested Reading: Open-ended and behaviour-based Interview Questions Examples
Keep practicing asking open-ended questions. It isn't intuitive at first and you might find yourself frustrated by how often you default to asking closed-ended questions. The more you bring your attention to asking open-ended questions that start with what, how, when, or where, the easier it will get.
Improved Relationships
The outcome of your attention to asking open-ended questions? You'll develop your active listening skills, emotional intelligence all while improving your relationships. A win-win-win for all.