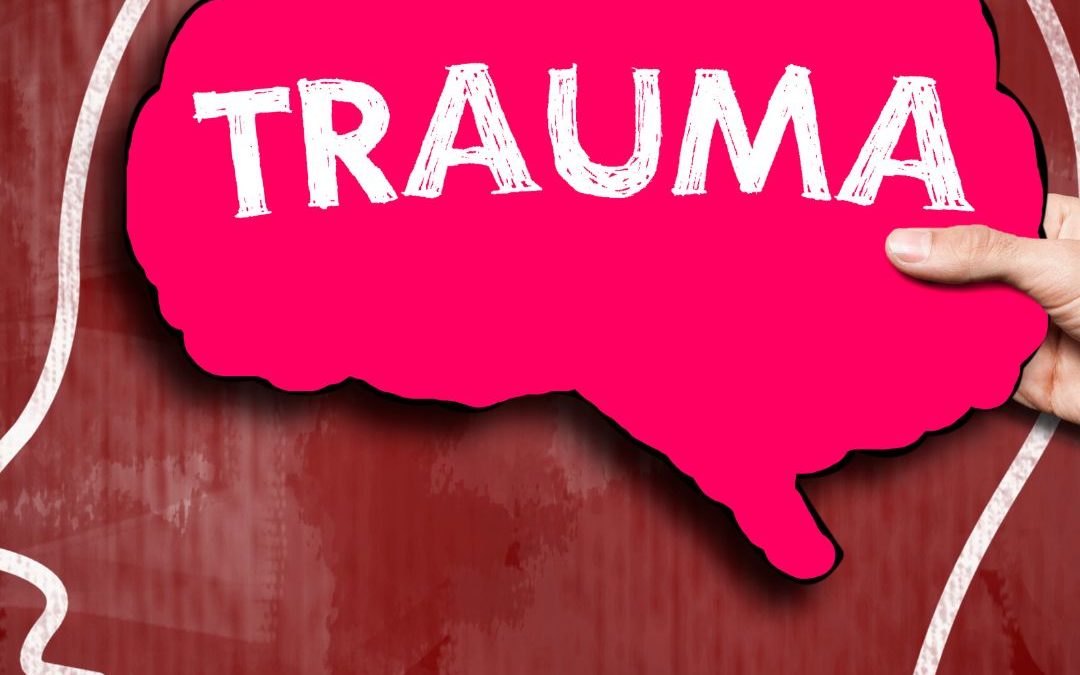 We live in a complex world where the chance of being exposed to a traumatic event is quite high. Stress-related events have become the norm with about 90% of people in North America indicating that they've experienced at least one traumatic event that was associated with distress, avoidance, detachment, and flashbacks.
As a Registered Psychotherapist (Q), my focus will be to help my clients heal from traumatic experiences and overcome obstacles they want to be able to move beyond. While I am an integrative practitioner (which just means that I use many different types of therapy to help my clients), there are two trauma-focused therapies at are particularly favoured and successful for individuals dealing with trauma. They are Eye Movement Desensitization and Reprocessing (EMDR) and Trauma-Focused Cognitive Behaviour Therapy (TF-CBT).
Suggested Reading: Understanding Little t Trauma
I'm going to focus on EMDR as I think it is the most effective therapeutic method for treating both Big and Little t Trauma. There are many clinical trials and client success stories to support this view, but ultimately, the choice is yours based on your lived experiences and personal preferences.
What is EMDR?
EMDR was discovered by Dr. Francine Shapiro in 1987 as a therapeutic treatment for Post-Traumatic Stress Disorder (PTSD). While it is the new kid on the block for trauma treatment, it is also quite successful in helping individuals process their unprocessed traumatic memories quickly.
EMDR has garnered great results for those dealing with PTSD, anxiety, depression, eating and panic disorders. EMDR has eight phases and uses bilateral stimulation (BLS) to access the part of the brain associated with Rapid Eye Movement (REM) which occurs while you sleep.
Keeping EMDR Simple
To keep this neuroscience piece in lay-person's terms – it does something amazing with eye movement that simulates what goes on in the brain when you're in REM sleep.
Some people recover from a traumatic experience quickly and in their own way, but for many others, the mental wound of the traumatic experience doesn't heal properly. It stays in your "memory prison" as an injury that is unprocessed and causes every present experience as well as thoughts about the future to become infected by that unprocessed memory.
Making Sense of the Brain
When you've had a traumatic experience, the brain tries to make sense of what happened and process it. Sometimes it can't do this task on its own. Working with a therapist trained in EMDR can help.
EMDR's foundation is based on how our brain works. The amygdala is the part of our ancient brain that deals with our fight-flight-freeze response. When we have a mental trauma memory wound, it is as if our brain thinks the past danger still exists and it taints how we view our current experiences and thoughts about the future.
What Happens in an EMDR Therapy Session
In a 60-to-90-minute EMDR therapy session, a client can go through EMDR's eight phases which include:
Intake: Learning about your history and what caused the problem (you don't have to get into the details – this is the great part about EMDR). You aren't asked to dredge up all the details of the traumatic experience and risk becoming overwhelmed by the trauma memory.
Preparing you for the EMDR technique – this is the psychoeducational part where you learn what is going to happen and hopefully build a trust bond with your therapist.
Assessment: here you pick a specific image or mental picture from the trauma event and then are asked to associate a negative phrase with it like "I am useless".

Next, you're asked to pick a positive statement like "I am resourceful" and your therapist will ask you to rate (on a scale of 1-10) where you think you sit on the "bad person" and also the positive person, "I am resourceful" scale.

Desensitization: this is where the magic happens. Your therapist will use bilateral stimulation (BLS) to help process the unprocessed memory. The simplest way to make this happen is that the therapist asks you to follow their fingertips as they move their hand back and forth in front of your eyes in rapid succession (25-35 times). I've included a link to an example EMDR session so you can watch how it works.
Installation: in phase 5, you will be asked to replace the negative statement (e.g. "I am useless" with the positive statement "I am resourceful" and rate where you are at after the first round of BLS stimulation.) This process is repeated with BLS and the positive statement rating until you are making improvements This process can work quite quickly and, in some cases, you might need only one EMDR treatment session.
Body Scan: the therapist will ask you to bring up the traumatic experience again to see if there is a negative physical response present that you can describe.
Closure: In every EMDR session, you will be told what might happen after the EMDR treatment and how to record or journal your experiences. You'll also be given calming techniques to try.
Re-evaluation: Every EMDR session starts with guiding you through the treatment plan and helps you to replace negative self-statements with positive ones until the past traumatic experience is reprocessed in a way that it doesn't hold power over your present and future thoughts.
Validating Your Experience
What I love about EMDR is that it uses neuroscience and how the brain works to help you understand how you deal with current situations. It helps to make sense and validate what you feel and why you do the things you do. It doesn't make you feel like you should have just been able to figure out how to reprocess your thoughts on your own, but that your brain needed help to heal.
Disclaimer
Please note that this post is a general overview and not mental advice.
The articles, suggested readings, and additional resources on this website provide general information only and do not constitute advice in any way. My goal is to provide information that is well-researched, thoughtful and relevant, but it is a guide only. What is best for you will depend on your personal history and circumstances. If you require additional support, information or guidance in relation to a particular issue, please speak with a medical practitioner or therapist who will be able to take the time to understand your individual circumstances, history, worldview, and goals and apply this holistic information to support you in the most effective course of action. Everyone deserves to feel well.
References
Briere, J. M., & Scott, C. (2015). Principles of trauma therapy: A guide to symptoms, evaluation, and treatment (2nd ed.). Sage.