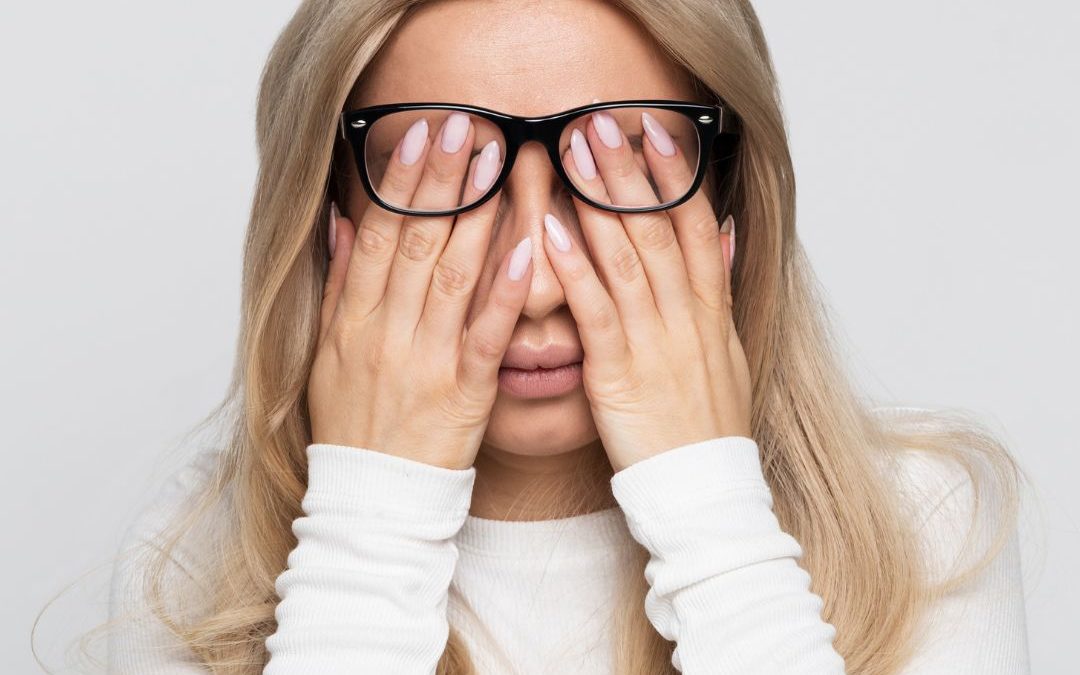 If you're wondering if you have compassion fatigue or burnout, I'm hopeful that this blog post will help you decipher what you may be experiencing and what to do about it.
What is Compassion Fatigue?
First, let's start with defining compassion fatigue. The famous traumatologist, Dr. Charles Figley, did a lot of research with veterans and identified that compassion fatigue is identical to secondary traumatic stress disorder (STSD) and is the equivalent of post-traumatic stress disorder (PTSD). He defines compassion fatigue as
"deep physical, emotional, and spiritual exhaustion that can result from working day to day in an intense caregiving environment" (Figley, 2002).
There is another term for compassion fatigue that has surfaced in recent years – empathic distress fatigue. It hasn't taken hold in common nomenclature the way compassion fatigue has, but it is important to note as recent neuroscience research and neuroimaging advancements help us appreciate that compassion does not fatigue but rather our ability to experience empathy for ourselves or others can.
Want to find out if you have compassion fatigue/empathic distress fatigue?
If you are wondering if you have compassion fatigue, consider taking the ProQOL self-test. It was developed in the late 1980s by none other than Dr. Charles Figley. For your convenience, I've included a link to the ProQOL test.
Signs and Symptoms of Compassion Fatigue
Symptoms can be physical, behavioural, and psychological in nature.
Physical symptoms may include exhaustion, sleep problems, headaches and migraines, increased susceptibility to illness, and muscle tension.
Behavioural symptoms may include increased use of alcohol and drugs, anger, irritability, exaggerated sense of responsibility, impaired ability to make decisions, forgetfulness, problems with intimacy, and difficulty separating personal and professional life.
Psychological symptoms may include guilt, depression, loss of hope, decreased ability to feel empathy, cynicism, dread of working, anxiety, inability to tolerate strong feelings, hypervigilance, spiritual crisis, survivor guilt, and self-criticism (Maslach & Leiter, 2021).
What is the difference between compassion fatigue and burnout?
They are not the same.
Burnout is a psychological syndrome of emotional exhaustion, depersonalization, and reduced personal accomplishment that emerges over time due to prolonged stress from any profession (Maslach & Leiter 2021). The World Health Organization (WHO) doesn't classify burnout as a health condition. It does result from chronic stress that hasn't been successfully managed.
To find out if you're suffering from burnout, consider taking the Maslach Burnout Inventory (MBI) – the first scientifically developed measure of burnout in 1981 (Maslach & Leiter, 2021).
Compassion fatigue originates from dealing with trauma for caregivers and helpers. It can happen more acutely and rapidly. Additionally, it can be easier to treat than burnout (Canadian Medical Association, n.d.).
The Five Stages of Burnout
The Honeymoon Phase – high job satisfaction, commitment, energy and creativity
The Onset of Stress – optimism waning, stress symptoms affecting you
Chronic Stress – a marked change in your stress levels, more intense symptoms, others start to notice a change in your behaviour
BURNOUT – symptoms become critical, more difficult to cope, quite noticeable to others, but maybe not to you
Habitual Burnout – significant ongoing emotional, mental, and physical problems
Expanding on points 4 and 5, the signs of burnout include
Having a negative and critical attitude at work.
Dreading going into work and wanting to leave once you're there.
Having low energy, and little interest at work.
Having trouble sleeping.
Being absent from work a lot.
Having feelings of emptiness. Experiencing physical complaints such as headaches, illness, or back pain.
Being irritated easily by team members or clients.
Having thoughts that your work doesn't have meaning or make a difference.
Pulling away emotionally from your colleagues or clients.
Feeling that your work and contribution goes unrecognized.
Blaming others for your mistakes.
Thinking of quitting work or changing roles.
If you'd like to learn more about ways to navigate stress and burnout, please watch my 38-minute video here.
Suggested Reading:
Awareness is Prevention
Whether you are a mental health professional, a doctor, a lawyer, a first responder, a change agent, a parent or primary caregiver, chances are you're familiar with the term, compassion fatigue, or experienced it first-hand.
It is important to learn the signs of compassion fatigue and develop a self-care plan to build resilience.
10 ways to develop compassion fatigue resilience.
Acknowledge your feelings.
Complete a Wheel of Life activity to rate how satisfied you are in each area.
Assess your trauma input (What trauma are you ingesting at home, work, hobbies, technology?).
Work within your expertise and seek career support.
Prioritize and delegate tasks.
Create a self-care toolbox of activities you can do in 2, 5, 10, 15, 20 minutes.
Exercise regularly and eat healthy foods that will sustain you.
Resist the urge to withdraw – reach out to mentors, supervisors, and supportive social connections (e.g., join a support group).
Learn to debrief in a way that does not traumatize others.
Set personal boundaries and learn to say no (Paiva-Salisbury & Schwanz,, 2022).
Suggested Video:
Additional Support
Later this fall, I'll be co-facilitating group therapy sessions on compassion fatigue through the psychotherapy clinic where I work part-time. The reason for this program is to help people who may be dealing with emotional, psychological, or physical challenges specific to the cost of caring. If it is something you're interested in joining, please email me at [email protected].
References
Figley, C. R. (2002). Compassion fatigue and the psychotherapist's chronic lack of self care. Journal of Clinical Psychology, 58:11, 1433-1441. [doi:10.1002/jclp. 10090.CrossRefPubMed]
Maslach, C., & Leiter, M. (2021). How to measure burnout accurately and ethically. Harvard Business Review. (2021, August 27). https://hbr.org/2021/03/how-to-measure-burnout-accurately-and-ethically
Paiva-Salisbury, M. L., & Schwanz, K. A. (2022). Building compassion fatigue resilience: Awareness, prevention, and intervention for pre-professionals and current practitioners. Journal of health service psychology, 48(1), 39–46. https://doi.org/10.1007/s42843-022-00054-9