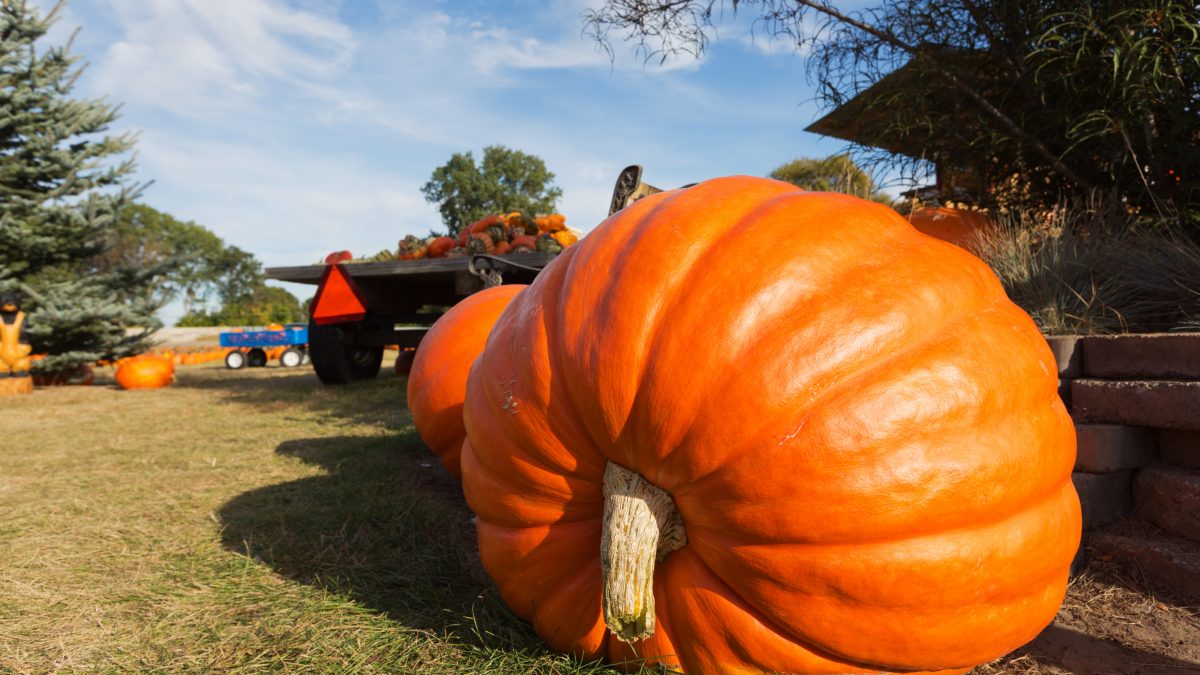 Once the fall season arrives, many of us remember how much we love pumpkin spice, pumpkin pie, and decorating our home with orange-coloured gourds.
Yes, just like the annual airing of the 1966 prime time animated television special, It's the Great Pumpkin, Charlie Brown, it's a time to enjoy all things pumpkin.
But, how do pumpkins relate to professional coaching, leadership, or small business consulting -- the topics that make up my main shtick?
I promise, pumpkins do. Stay with me for this 5-minute read and I'll explain.
The Key Messages
It's all summed up in a truly purposeful book called The Pumpkin Plan by Mike Michalowicz.
Yes, his surname is hard to pronounce, so he's okay if you call him Mike Motorbike.
The book in a nutshell
If I had to sum up the premise of his book, it would include these main points:
Plant the right seed and identify what you do better than anyone else and bring all your attention on doing just that while serving your best clients.
Weed out the rest and eliminate the processes and expenses that don't align with what you do best and how you serve your top clients.
You're not an entrepreneur if you're doing the work. This concept is a tough pill for many small business owners to swallow. Mike mentions another favourite business writer of mine -- Michael E. Gerber -- who wrote in his book, The E-Myth Revisited, that if you are doing the work, you've just bought yourself a job. You are a technician or a manager, NOT an entrepreneur. Mike hammers this point home.
You can't scale your business if you do most or even some of the work.
You need systems to identify the process of getting results -- systems don't guarantee results.
I love simple concepts. Other short reads that capture a huge punch with powerful ideas are:
Remember: simple doesn't equate to easy.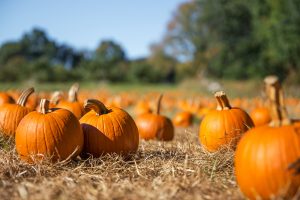 Stats to Keep in Mind
Mike Michalowicz addresses how to implement seven strategies in The Pumpkin Plan. His explanations and real life/real business case examples are what makes the book worth reading.
Here's one caveat that I feel I must address: Mike use's mild profanity in his book. He's from New Jersey and explains that it is the way he speaks and the way entrepreneurs do in the real world, so he's staying authentic to who he is -- with his words. If you're uncomfortable with any degree of profanity, perhaps pass on this book.
Some Context
Before we highlight these strategies, allow me to provide a bit of content:
Each year, Americans start a million new businesses of which 80 per cent will fail within the first 5 years. All the more reason to work with a business coach!
In Canada, between 2010 and 2015, the average number of small to mid enterprises created annually was 95,000 AND the average number of businesses that disappeared annually was 85,000. (source: Gov't of Canada)
Mike's metaphor to help entrepreneurs beat this statistic comes from the inspiration he got when reading an article about a local farmer who dedicated his life to growing giant pumpkins. His epiphany was that the same process could apply to growing a successful business.
Don't try to grow ordinary Halloween or pie pumpkins. Go for the giant pumpkin, that magical gourd that is your secret sauce and your superpower. Don't settle for growing an ordinary, unremarkable business. Make yours the one that gets the attention and weighs in as the big kahuna.
Mike made The Pumpkin Plan work in 4 of his businesses with multimillion-dollar results. His purpose - I love that he's crystal clear about it - is to to help entrepreneurs thrive in any economy and he is sharing the right tools to help them achieve their dreams and scale their business. You can access a lot of free resources from Mike's website.
7 Strategies for Growing Your Great Pumpkin
The seven strategies are:
Identify your biggest natural strength. What is your area of innovation (AOI) for your business. Is it quality or price or convenience? It can't be all three. Mike gives some great examples from businesses like Walmart (low cost), Mercedes Benz (quality) and McDonald's (convenience).
Name your top clients. Rate them on a chart based on the criteria of: paying fast, revenue potential, and communication.
Fire your bottom list clients. These are the ones you spend a lot of time supporting but who don't generate enough revenue for you and who you struggle to please. Like the reference to the pumpkin farmer who weeds out the patch of the small, rotten pumpkins, do the same with your clients. It seems a bit harsh, but it is necessary.
Optimize your work force. Bring your energy and focus to your top clients and cut out any unnecessary expenses. Create an organizational chart based on the needs of your top clients and have the jobs/roles in your business match to these needs.
List your VIP clients. Solve the problems of your VIP clients. Take their calls first. Prioritize them. Underpromise and overdeliver to delight them.
Meet the wish list of your VIP clients. Talk to your clients. Understand challenges they face and get to know the vendors that best support them. Surround your VIP clients with care and attention.
Systematize your business. Take what you do for your top clients and break it down into the key steps. Refine the process so that anybody can follow it and so that you don't need to be the one doing it. Remember, if you're doing the work, you're not an entrepreneur. Identify the problem, create a solution, build it and have people or systems do the work without requiring your presence. Be the shareholder. Be the strategist.
Grow Your Great Pumpkin
One final and key point that I want to ensure gets covered:
Only plant seeds that will grow.  Don't try to please everyone by doing things that don't align with your area of expertise. Take the time to figure out the ONE thing you do best and that is the winning pumpkin seed.
Plant it and nurture it until it becomes your great pumpkin, Charlie Brown.