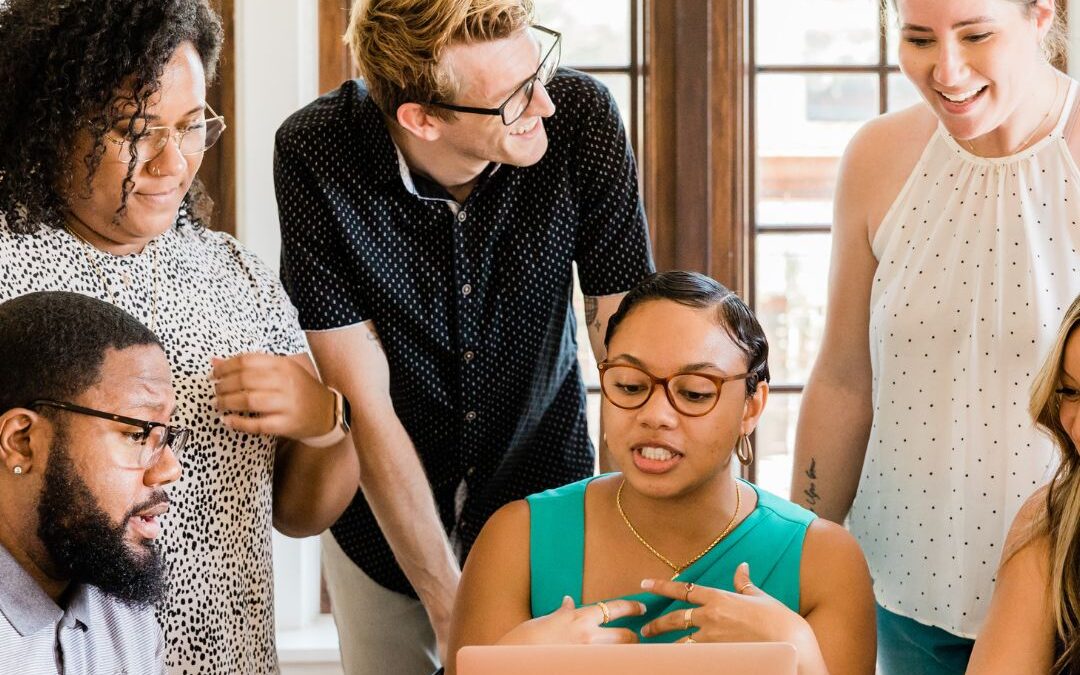 As we tuck away our Halloween decorations and prepare for the holiday season, there's a lingering presence that might be haunting your daily work routine: 'zombie meetings'. We've all encountered them – virtual rooms of people that seem disengaged, minds wandering, and eyes glazed over. Perhaps you've been one of these 'zombies' – you're present, but your body is absent in spirit. In our workplaces, these 'zombie meetings' may look like regularly scheduled calls that no longer add value or purpose, 'draining the life' out of you and your team.
Productive meetings aren't just a matter of convenience. They're strategic necessities that can empower us to use technology, improve collaboration, and make better decisions. More leaders are recognizing the fact that soul-sucking, brain-draining meetings – without clear objectives or action items – often result in wasted time, reduced productivity, and lower morale. It even has some companies considering major changes to how meetings are scheduled.
Suggested Video: The Power of You to Truly Make Meetings Work
From Agora to Zoom: A Brief History of Meetings
Meetings have been used as forums for consultation for centuries. In Ancient Greece, every major city had an Agora – a marketplace or informal gathering place – that brought together citizens, merchants, philosophers and others to collaborate, negotiate, and share thoughts on business, politics, and legal issues. The ancient Agora of Athens is known as the birthplace of democracy.
Designated spaces for business meetings developed during the industrial revolution, with the emergence of factories and corporations. During meetings, instructions and guidelines were often shared to keep the flow in factories and production lines running smoothly.
In the 20th century, teleconferencing emerged, allowing people to connect across distances. Then, the digital revolution of the 1980s and 1990s introduced us to email and instant messaging, adding new layers to our communication toolkit. The shift to virtual meetings gained momentum in the 2010s with platforms like Zoom, Skype, and Microsoft Teams. The COVID-19 pandemic expedited this shift as remote work became the standard, encouraging businesses to find innovative ways to bridge the gap between employees despite physical distances.
In today's work landscape, meetings have transformed into virtual hubs, connecting us with colleagues globally. A study by Reclaim.ai found a 70% increase in meetings between February 2020 and October 2021, highlighting the rapid shift as remote work became our new reality. As technology advances, businesses are leaning towards solutions that improve collaboration, productivity, and engagement. Artificial Intelligence (AI) has the potential to make work meetings more efficient by automatically generating agendas tailored to participants to ensure discussions stay on track, using algorithms to schedule meetings at optimal times, and generating meeting minutes by analyzing audio or text transcripts.
"You have a meeting to make a decision, not to decide on the question" – Bill Gates
Calendar Creep
While technology is making it easier to schedule meetings more efficiently, we're still at risk of feeling 'zoomed out', and it seems we're still investing a significant amount of time in them – perhaps, at times, more than necessary.
A Harvard Business Review report found that one company's weekly executive committee meeting took up 300,000 hours a year (even though there are only 8,760 hours in a year!). This is because the company's weekly meeting created several other time demands throughout the organization. Also, MIT Sloan Management Review found that some employees spend as much as 85% of their time in meetings.
Statistics like these have some major companies taking action to make better use of employees' time. Earlier this year, Shopify conducted a 'calendar purge' by cancelling all recurring meetings of three or more people, reinstating "no meeting Wednesdays", and asking staff to keep meetings with more than 50 people limited to a set window on Thursdays.
Shopify said the changes would give employees time to actually get work done, which would save 322,000 hours over the course of a year, and deliver about 25% more projects. Meta, Facebook's parent company, software company Atlassian, and Clorox, have all had no-meeting days on their calendars. One tech company claims it experimentedwith no meetings for a month, and saw a 15% boost in productivity.
A ban may not be the answer for all. The key is to maximize the value of workplace meetings by making them more purposeful, efficient, and engaging.
"Never schedule a board meeting on Wednesday because it kills two weekends." – Kurt Vonnegut
Creating Zombie-Free Zoom Zones
Ready to breathe life back into your meetings? Here are six tips to creating zombie-free Zoom zones:
Be Strategic: Not all matters call for meetings – sometimes an email is enough. Save face-to-face discussions for brainstorming, instant feedback, and team bonding. What specific outcomes are you aiming for? Are you brainstorming, making a decision, or providing an update? Clearly outlining the purpose of the meeting ensures your discussion stays focused. Preparing for a one-on-one with a colleague? Consider going for a walk instead, or try standing instead of sitting. Research shows sit-down meetings are 34% longer than stand-up meetings.
Schedule Wisely: Set meeting times that accommodate the majority of attendees' schedules. Avoid early mornings or end of day. Be mindful of public holidays in various regions when scheduling meetings with global teams. Science says the best time to book a meeting is on Tuesday at 2:30 p.m.
Create An Agenda: Prepare an agenda that outlines topics to be discussed, time allocated to each item, and the desired outcome. Share the agenda with participants in advance, allowing them to prepare and contribute. Stick to the agenda to avoid unnecessary diversions. Place the most important items to discuss at the top of the agenda. Research shows that more time is allocated to items with "early agenda positions".
Limit Attendance: The people invited to a meeting are just as important as the tasks at hand. Only invite individuals essential to the discussion. Smaller, focused groups tend to be more engaged and productive. This will make it easier to encourage participation and enable active listening. Ask open-ended questions that invite input from all attendees to get different perspectives and promote brainstorming.
Stay on Track: Start and end meetings punctually. Allocate specific time slots for each agenda item. If a topic requires more discussion, consider scheduling a follow-up meeting. Assign someone to take notes and jot down key discussion points, decisions, and action items. Share these meeting minutes as promptly as possible to ensure everyone is on the same page.
Take Action: Outline tasks and assign responsibilities with specific deadlines for each action item so participants are motivated and accountable for their contributions. Schedule follow-up meetings if certain topics call for further discussion to ensure ongoing projects get the attention they need without delay.
"The majority of meetings should be discussions that lead to decisions." – Patrick Lencioni
Suggested Video: How to save the world (or at least yourself) from bad meetings
Surviving A 'Zombie Meeting Apocalypse'
At a time when remote and flexible work are more common, productive meetings are platforms for you to voice your opinion, share your ideas, and feel valued. If you're engaged, you're more likely to contribute to work discussions, which can lead to better solutions and a productivity boost. The answer to 'zombie meetings' is not to banish them, but to bring them to life.
Written by: Rosie Del Campo
Sources
Bluedorn, A. C., Turban, D. B., & Love, M. S. (1999). The effects of stand-up and sit-down meeting formats on meeting outcomes. Journal of Applied Psychology, 84(2), 277–285. https://doi.org/10.1037/0021-9010.84.2.277
Littlepage, G. E., & Poole, J. R. (1993). Time allocation in decision making groups. Journal of Social Behavior & Personality, 8(4), 663–672.