It is no secret that I'm a Regency and Victorian-era fan. I have at least one Regency-period book on the go at all times and subscribe to blogs such as AustenProse and Willow and Thatch.
The Classics
To narrow it down a little -- I adore Jane Austen and Charles Dickens. One recent birthday, my daughter created a poster-size montage of my favourite authors along with images, quotes, and timelines of their greatest work. It was a brilliant gift and one that beautifully captured my passion for inspired writers.
So what does all this have to do with A Christmas Carol?
Scrooge-like Tendencies
The year 2020 has been a particularly difficult one. For many reasons, including the pandemic, we've all felt pressure and stress in one way or another.
With COVID cases on the rise, social distancing requirements in place, and lockdowns happening in cities across North America, it is no wonder some people feel like uttering,
"Bah Humbug."
Throw in a dash of isolation, a pinch of scarcity, and and swirl of conflict and Scrooge-like tendencies are likely to appear in even the most jovial and optimistic of our lot.
Watch or Listen
Let me pause here for a PSA -- if you haven't read A Christmas Carol or watched it yet.
Here are my personal favourites:
The Movie. There have been many film adaptations, but the 1951 production with Alistair Sim as Scrooge is the best. Watch it on Amazon Prime.
The Audible (audio) version. I need to disclose that I think Sir Derek Jacobi is simply one of the most talented and underrated actors of our time. I first discovered his brilliance in the 1976 TV series, I Claudius. If you check out this link, you'll know, without a doubt, what a geek I truly am.
This audio version is velvet and gold. Pure bliss to the ears. Okay...it is my opinion, but trust me when I share that I've listened to many versions of the book. I hope that counts for something.
The Life Lessons
We Wear the Chains We Forge In Life
Keep Your Word
Beware of Want and Ignorance
You can Change in an Instant
Find Ways to Celebrate
Rebirth or Transformation
Personal transformation is one of the 7 main story plots. I hope I haven't burst your bubble, but there really are only 7 story lines that are tweaked and twisted in any play, short story, book or movie.
Curious? I digress, but hopefully it's worth it. Here are the 7 main plots:
Overcoming the Monster
Rags to Riches
The Quest
Voyage and Return
Rebirth
Comedy
Tragedy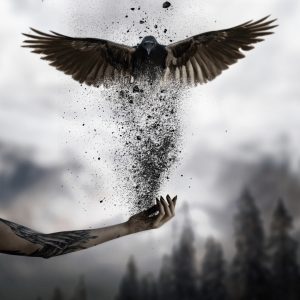 A Christmas Carol is a story of rebirth. Scrooge is visited by 3 ghosts or spirits who help him realize that he needs to change his mindset about Christmas and, more importantly, about life.
I will live in the Past, the Present, and the Future! Scrooge repeated as he scrambled out of bed." The Spirits of all Three shall strive within me.
From the 5 lessons I summarized, I'm highlighting a few even though I believe all of them are self explanatory.
You Can Change in an Instant
The ability to change in an instant might seem the most far-fetched, but it is possible. It comes down to your mindset and when you have the will and the motivation to change, rebirth occurs. It is no different than deciding to quit smoking or begin exercising regularly. Once you have an intrinsic reason to change, you'll do it.
Be aware of Ignorance and Want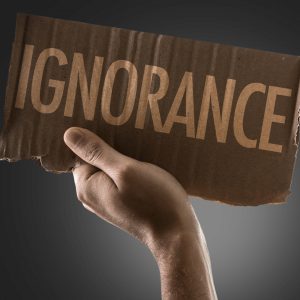 The ghost of Christmas Present warns Scrooge of the children clinging within his cloak.
Spirit are they yours? Scrooge could say no more.

They are Man's, said the Spirit, looking down upon them. And they cling to me, appealing from their fathers. The boy is Ignorance. The girl is Want. Beware of them both, and all of their degree, but most of all beware this boy, for on his brow I see that written which is Doom, unless the writing be erased. Deny it! cried the Spirit, stretching out his hand towards the city. Slander those who tell it ye. Admit it for your factious purposes, and make it worse. And abide the end."
When we feel uncertain, vulnerable and afraid, we can become close-minded and stubborn. This won't serve us well and doesn't promote the ability to consider the views and needs of others. We can cause pain unnecessarily and avoidably. This is due to want, ignorance and fear.
Suggested reading: What Makes Us Resilient
Your Future is Not Set in Stone
No pandemic or economic hardship can hold you down. You have the power to change your future if you wish it.
You can change your ways. This is such a powerful expression of hope that it lifts my spirits whenever I think of it.
Keep Your Word
Scrooge, through his rebirth, found his ability to laugh and experience joy again. He broke through the chains and choices that weighed him down in the past. He didn't let his existing brand and the thoughts of others stop him from stepping forward into a new and brighter future. He kept his word to the Spirit of Christmas Future.
Scrooge was better than his word. He did it all, and infinitely more; and to Tiny Tim, who did not die, he was a second father. He became as good a friend, as good a master, and as good a man, as the good old city knew, or another good old city, town, or borough, in the good old world.
Find Ways to Celebrate
Near the end of the book, Scrooge surprises his apprentice with his transformation and a promise to help him and his family. Scrooge waits for Bob to arrive at work the day after Christmas only to tell him that his tardiness just won't do and that he'll need to give him a raise as a result.
"A Merry Christmas, Bob!" said Scrooge with an earnestness that could not be mistaken, as he clapped him on the back. "A merrier Christmas, Bob, my good fellow, than I have given you for many a year! I'll raise your salary, and endeavour to assist your struggling family, and we will discuss your affairs this very afternoon over a bowl of smoking bishop, Bob!"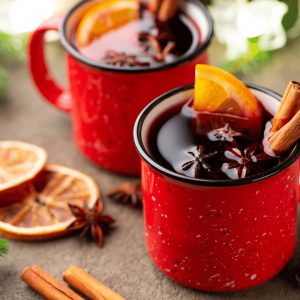 I envision Scrooge and Bob Cratchit enjoying a cup of Smoking Bishop together and it warms my heart just thinking of the relief Bob felt and the joy Scrooge experienced through his new acts of kindness and compassion.
This Christmas, I'm making my first Christmas (plum) pudding and a bowl of Smoking Bishop. It is Charles Dickens personal recipe. Basically, it is his version of mulled wine. Check out the YouTube video and recipe here.
Keep Christmas Well
My wish for you is that you'll keep the spirit of Christmas in your heart and not deny yourself the true blessings of this season.
In the words of Tiny Tim,
God bless us, everyone!
And in the spirit of true Canadiana, here is Celine Dion's version to sing us out.