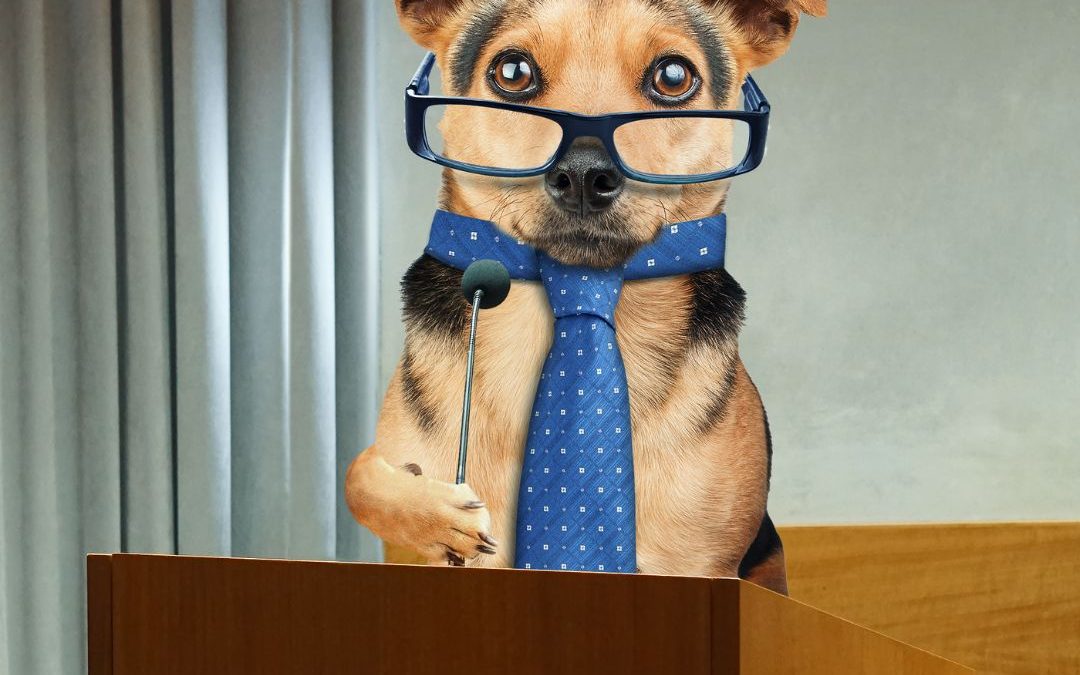 An Introduction to Rhetoric
Today, public speaking may seem like an innate talent of certain charismatic people. However, most of the public speakers we admire, learned the art of persuasion from a formula Aristotle laid out thousands of years before the advent of the Ted Talk. Though Powerpoints will always be helpful tools to maintain your audience's attention, Aristotle's theory of rhetoric provides an excellent method to write engaging speeches.
More Than "Mere" Rhetoric
Rhetoric is the study of techniques that facilitate effective argumentative language. Analyzing what constitutes an argument ensures communication is a tool anyone can wield. The art of rhetoric, or public speaking, is simply the ability to build a relationship with your audience. 
Aristotle distinguishes rhetoric from a dialectic. Where a dialectic searches for truth in a conversation between two people, rhetoric addresses a group and illustrates truths that already exist. When you use rhetoric effectively, you can make what you perceive to be true, self-evident for your audience. 
According to Aristotle, rhetoric involves three methods of persuasion.
Logos, Pathos, Ethos
Logos: logical proofs, connecting to an audience via their rationality
Aristotle championed the "enthymeme" structure: you construct your argument based on an unstated premise that your audience already accepts (love is good, dogs are cute, etc..)
Draw conclusions from specific examples (persuasive examples are ones that support the unstated premise)
Pathos: emotional proofs, evoking an emotional response from your audience
ex.) framing your argument around personal experienced
Ethos: trust is built with an audience as the speech reveals the speaker's "true character"
For an audience to agree with an argument, they must first trust the speaker. According to Aristotle, an audience will believe a speaker is credible if they are intelligent, virtuous, and, without an ulterior motive
The 5 Canons of Rhetoric
Once you understand what makes an argument persuasive you can consider how to make your message and presentation engaging. Lucky for us, Aristotle outlined the process of developing your idea, putting pencil to paper, and speaking to an audience in his famous 5 Canons of Rhetoric.
Invention: the process you use to develop your message. Being creative is always a challenge, but Aristotle suggests your ideas should build on your specialized knowledge and the common logic shared among your audience
Arrangement: how do you structure an argument? State your thesis, then your proof! 
Style: your elocution–the way you present ideas– can be more persuasive than the message itself. Aristotle championed the use of metaphors as they energize audiences and motivate them to take action.
Delivery: naturalism is the most magnetic form of presentation that does not deemphasize your proofs.
Memory: Aristotle argued the best speeches are memorized, however, when memorization is not possible, a little practice and rehearsal will always serve you best.
Practice Makes Perfect
Fear of public speaking is a common anxiety. It is believed nearly 75% of people fear speaking in public. Even fearless performers we adore for their natural charisma struggle with stage fright. However, if Cher and Rihanna can conquer the world, despite their fears, you can too. Public speaking is a valuable skill that can give you confidence in every area of your life.
To create more concise speeches, we need only look to Aristotle and his age old advice. Dare to take up space.
Speak as loudly as you can. Your fear can never reduce the value of your message. 
Written by Maddie Merli