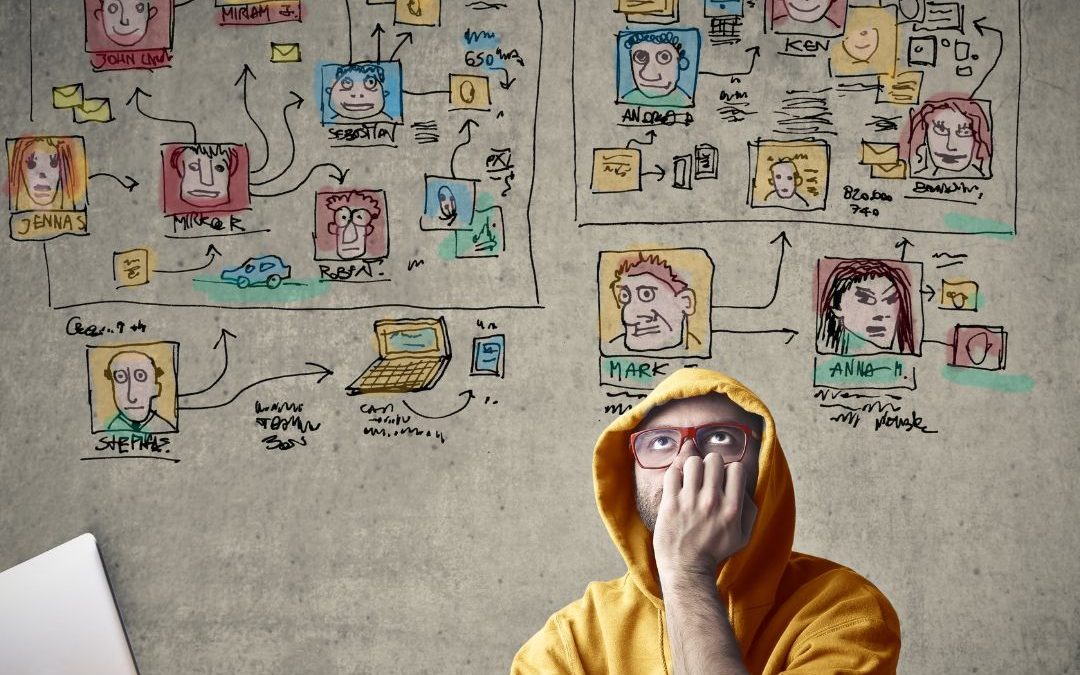 Shifting Perspectives
Impressionism, fauvism, modernism, post-modernism, post-impressionism! There are seemingly thousands of art movements that are, most evidently, differentiated by their disparate appearances. It is fairly difficult to confuse a Picasso with a Renaissance painting by Raphael. Beyond the physical differences, brand new philosophies also occupy art movements. Though it may seem like an unusual resource, I have always found motivation in André Breton's 1924, Manifesto of Surrealism. 
Surrealism was a reaction against rationalism.
Rationalism posits that scientific inquiry, facts, and logic, are the best way to arrive at truth and understand our internal and external worlds.
Rationalism, in all its objective glory, led to thinking that inspired the immense loss and violence of WWI. As a result, Breton opens his essay with the following:
"So strong is the belief in life, in what is most fragile in life – real life, I mean – that in the end this belief is lost."
Sometimes, you can feel especially lost in your pursuit of goals and lose sight of the endpoint you were fighting to achieve.
When your motivation wanes, you can consider doing as the surrealist did and challenge yourself to shift your perspective.
How you see the world determines how you will shape it.
If you ever feel like you are losing faith in your goals, consider following the steps of the surrealists and reshape your perspective on your motivations.
How to Find Motivation
Don't Dwell On Mistakes 
Mistakes are clues to better futures. When you can take a close look at the choices that contributed to a misfire, you can take the next steps to improve. However, when self-reflection grows into constant negative self-talk, it can be harmful to your mental health and your capacity for resilience. When analyzing your past becomes unproductive, remember you can bring helpful lessons into the future while leaving the negativity behind. 
Suggested Videos:
What I learned from 100 days of rejection
Ditch the Drama: How to live happy in a messy world
Rediscover Your Intrinsic Motivation
It is easy to conflate success with its material milestones.
When I get the promotion, I will get a raise.
After I train, I will win a medal.
Once I learn French, I can go to Paris.
However, surrealism reminds us that honouring internal desires by their external consequences can prevent us from actually accomplishing goals.
During the most challenging period when you feel your ambition waning, reflect on your intrinsic motivations behind the goal.
Suggested Reading: Building Resilience One Mental Muscle at a Time
To examine whether your goals match your internal and inherently sense of satisfaction, ask yourself:
Do I feel a consistent sense of curiosity and joy in pursuing the goal?
Do challenges feel rewarding or like an exhausting barrier?
Do I need recognition from peers and families to feel satisfied?
Remember the Sunk Cost Fallacy
Our goals and values change over time. However, if you have spent years building toward an endpoint that no longer aligns with your values, it may not seem like you have no choice but to push forward. This mentality is very similar to the sunk cost fallacy. The sunk cost fallacy is a phenomenon that causes a person to pursue one course of action, even if it would be more beneficial to pursue another, because of their previously invested time, effort, or capital. The sunk cost fallacy is a natural human instinct, but it can lead to undesired results.
When your goals and values shift, it is best to honour them. Respecting your authenticity is always worth the subsequent genuine satisfaction. 
Revolutionizing the Human Experience
In Breton's essay, he highlights the benefits of surrealism's emphasis on imagination. When you alternate your perspective and reexamine your motivation, there is more joy in the everyday human experience. He writes, "The mind of the man who dreams is fully satisfied by what happens to him. The agonizing question of possibility is no longer pertinent."
Just as goals are more than their outcomes, dreams are more than what they promise. Even if you encounter challenges, shifting your perspective can help you embrace the beauty in everyday possibilities.
"The ease of everything is priceless." – Breton
Blog post by: Maddie Merli