I originally wrote this post for Coaching out of the Box®'s blog and you can find it there as well as here on mine.
Almost ten years ago, I decided that I wanted to become a professional coach. Working in leadership and human resource roles for some of Canada's largest employers in the financial services sector gave me many opportunities to coach people. I learned that I loved being a coach — aka a strategic thinking partner and an impartial, confidential, accountability advocate. 
Want to be a coach?
While still working full-time for my employer and with their consent, I attended coach training (on my own time and dime). Back then, the International Coaching Federation (ICF) was not as well known as the global leader and gold standard for professional coaches. I received my first coaching certification from an organization whose training was not recognized by the ICF. 
So I started again and took more coach training. This time, I found a training program that would check all the important boxes in order to meet my coaching goals. 
As of the date of this post, I am awaiting a decision from the ICF regarding my application to be recognized as a Professional Certified Coach (PCC). 
If you are looking to become a professional coach certified with the ICF, I invite you to continue reading. 
Over the years, I have learned a great deal about coach training, mentor coaching, and the ICF. 
Learn About
This post is intended to help you:
Learn about the ICF
Gain an introduction to coach training programs approved by the ICF and how to source a program that is right for you
Explore the difference between the three ACC coach certification paths (ACSTH, Portfolio and ACTP)
Learn about the steps in the  Associate Certified Coach (ACC) application process with the ICF
The International Coaching Federation (ICF)
The ICF is the gold standard in coaching accreditation. Coaches who attain the ICF credential — whether ACC, PCC or MCC —  stand out above other coaches as they have been given the stamp of approval by the world's largest non-profit professional coach accrediting organization. ICF coaches are proven to have met core competencies, rigorous coach training requirements, and comply with the ICF code of ethics.
Coaching is a thriving industry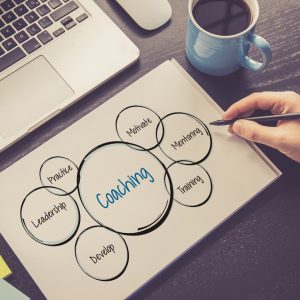 The ICF reports over 53,000 members and growth projections for the coaching industry continue to soar. It is an exciting time to become a professional coach!
Even with the continuous rise in the number of coaches, it remains an unregulated profession. As such, there is no governing body as with registered counsellors, therapists, or board certified doctors or lawyers. 
Why pursue the ICF credential?
Although the ICF does not have the legal ability to stop you from coaching, they can revoke your membership and accreditation. They have a scrupulous code of conduct and ethnical guidelines to which ICF accredited coaches must adhere. 
Having the ICF credential helps you:
Differentiate yourself amidst a sea of other coaches
Enhance your credibility as a professional coach
Increase your ability to charge professional fees worthy of your skills, experience, and training
Demonstrate your commitment to coaching excellence and your professional approach to the clients you serve
Steps in the ICF credential process
To quote Maria (Julie Andrews) from the Sound of Music, "Let's start at the very beginning. A very good place to start."
There are three paths to becoming an Associate Certified Coach (ACC) with the ICF.
They are:
ACSTH Path
Portfolio Path
ACTP Path
ACSTH Path
This is the most common path and it requires candidates to complete:
At least 60 hours of coach-specific training. You can find out how to source ICF training programs using the ICF's Training Program Search Service (TPSS).Now, as a coach trainer/facilitator for Coaching Out of The Box (COTBx), I would be remiss if I didn't mention the merits of their ICF approved training program of which I am also a graduate. It is comprehensive, enjoyable, and simply first rate.
10 hours of Mentor Coaching over a minimum of three months. This training needs to be documented in your online ACC ICF application. Coaching Out of the Box (COTBx) offers mentor coaching to meet the ICF requirements so you have everything you need through the training program with them. I've also worked with Cathy Shaughnessy, MCC, who is a truly gifted certified master coach and the founder of Perspective in Action. Cathy offers mentor coaching to meet the ICF requirements for ACC, PCC, and MCC as well.
A minimum of 100 hours of coaching experience with at least eight different clients of which 70 hours* are paid (barter is acceptable) and 30 hours pro bono. All of your coaching hours must occur after you have started your coach training. When you apply for the ACC, at least 25 hours of your coaching time must occur within 24 months of your ICF ACC application.
*if applying before December 31, 2021 — the coaching hours were adjusted in 2020 due to the impact of COVID-19.
Performance Evaluation: It is a good idea to get approval from your coaching clients and start recording your sessions as you will need to provide the ICF with one recorded and transcribed coaching session. I recommend a session that is at least 30 minutes in duration, but no longer than 55 minutes. I use TranscribeMe for my transcription needs. There are a number of alternate transcription providers available.
Completion of the Coach Knowledge Assessment (CKA). It is a 155 multiple choice question exam that is administered online. You receive a link to complete the exam within 60 days of receiving it. You only receive the link after your coach recording (performance evaluation) has been approved. I recommend using the Chrome browser to complete the online exam.
It takes about 14 weeks from the submission of your ICF application before you hear back with their decision. Be patient and, as needed, contact the ICF directly if you have questions about the process or the status of your application.
ACTP Path 
Generally, the ACTP programs are for coaches who are considering skipping the ACC accreditation and wish to proceed directly to the PCC level where a minimum of 125 hours of approved coaching hours are required. Coaches pursuing this path already are coaching 20-40 hours a week while in the coach training program. 
You do not need to complete 10 hours of mentor coaching. You do need to complete the CKA exam.
You also need to complete 60 hours of ICF approved coach specific training just as is required for the ACSTH path.
ACC Portfolio Path
Consider the Portfolio path if you are taking non-approved training toward the ICF coach specific training requirements. You need at least 60 hours of this training and you will need to provide the ICF with "robust documentation" and that the training "includes the ICF definition of Coaching, Code of Ethics and Core Competencies, and is organized in a scope and sequence that encourages your growth as a coach"(ICF website).
All the other requirements apply including: 10 hours of Mentor Coaching over a minimum of three months, a minimum of 100 hours of coaching experience, one recorded and transcribed coaching session, and completion of the Coach Knowledge Assessment (CKA).
Applying for the ACC with the ICF
Once you've completed:
The 60 hours of coach specific training
10 hours of mentor coaching over a three month period with a mentor coach who is a certified ACC (and gone through the ICF renewal cycle), a PCC or MCC in good standing
and recorded a coaching session and had it transcribed
100 hours of coaching experience with 70 paid hours (or barter) 
You're now ready to apply for your ACC. Be sure to select the correct path for you. Your choices are the ACSTH, the Portfolio and the ACTP. The most common is the ACSTH path. 
Once your performance evaluation (recorded coaching session) is approved, you will receive an email from the ICF with a link to complete the Coach Knowledge Assessment (CKA). 
At present, the entire application process can take between 14 to 18 weeks. It helps to be patient and continue building your coaching hours.
Track your coaching hours
You will want to track all your coaching hours. The ICF now requires that you attest your coaching hours as part of the experience requirements. Even with the attestation, you may be selected for an audit whereby you will be required to provide the ICF with access to contact information for your clients. It is important that you secure your clients' consent as part of your coaching agreement with them.
I use a coaching hours tracking spreadsheet provided by Cathy Shaughnessy of Perspective in Action. There is also a coaching hours tracking tool available to download from the ICF website. It is called the ICF Client Coaching log template. 
You're not alone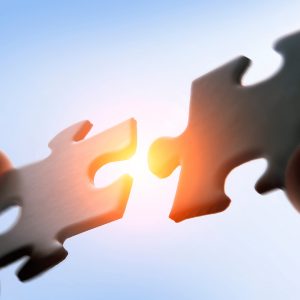 There is a lot to consider when applying for your ACC, but it is not a complex process. It just requires a good understanding of the ICF requirements. 
The great news is that you are not alone in this journey. Additionally, I'll be facilitating a webinar on this very topic for Coaching Out Of The Box on June 23 at 2pm EST. Please contact [email protected] for more information or to register for this free webinar.