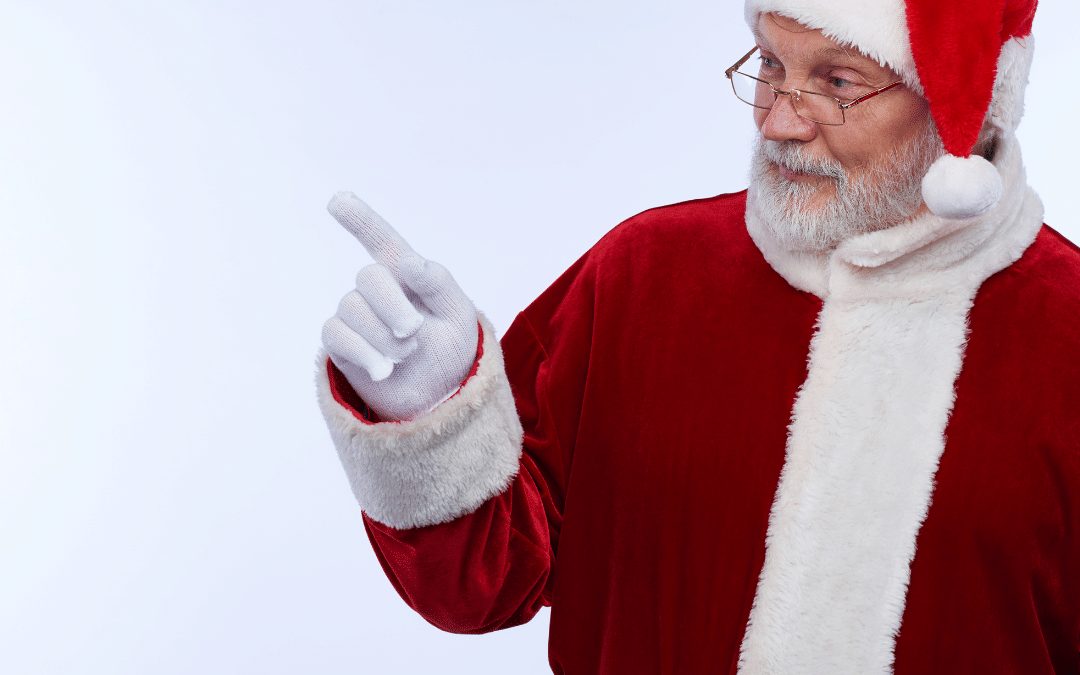 I'm all for books that are short, to the point, and provide key takeaways at the end of each chapter. The Leadership Secrets of Santa Claus: How to Get Big Things Done in YOUR Workshop...All Year Long by Eric Harvey, is a perfect example of one such book. It is 87 pages of relatively large print and concludes with "Santa Clauses" or quotes from the book.
Why Read This Book?
If you'd like to know more about how to:
build a culture of positivity and personal excellence
teach people success above and beyond their job
leverage the power of diversity
pick people who will make everyone happier down the road
set an example that builds a better brand for you, your team and your future
then, this book is for you.
Order the book or listen to it now via Amazon.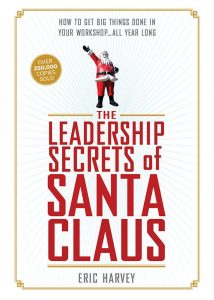 Taking a Hint
One of my first leaders gave me a copy of the book over 20 years ago. Fast forward another 10 years and another copy of the book landed on my desk via a colleague who also worked in Human Resources with me.
Maybe it is due to this time of year or just another sign of synchronicity in my life, but I happened upon this book again after many years of overlooking it on my bookshelf. So, I picked it up and re-read it.
This book's key messages are just as relevant today as they were when I received my first copy. In addition, they represent some of the toughest personal lessons that Santa learned in leadership over the years. Having been in leadership roles for over 20 years working for some of Canada's largest companies, I can attest to the truth of these lessons -- many of which I learned the hard way.
The Chapters - At a Glance
There are 8 succinct chapters as well as Closing Thoughts, A Summary Checklist, Your Commitment Letter (to Santa Claus) and the Santa Clauses.
This book is a fast and powerful read that includes practical insights for any leader. And it is told through the lens of what Santa can teach us about leading a meaningful mission, creating a great workplace, building the right team, and continuing to innovate.
The chapters are:

Build a Wonderful Workshop
Choose Your Reindeer Wisely
Make a List and Check It Twice
Listen to the Elves
Say Ho, Ho, Ho, But Don't Forget the Snow
Give Them Gifts That Last a Lifetime
Get Beyond the Red Wagons
Share the Milk and Cookies
Although the book is concise and compact, it is difficult to select just a few examples of what I love about Santa's lessons. All of them are timeless and important.
But if I had to choose just one, it would be this:
Make the Mission the Main Thing 
I'm an entrepreneur, but also a business consultant. I believe that one of the cornerstones of any business is to have a mission that reminds you of why you're doing what you're doing and what often motivates you to keep going especially when times are tough.
It is pretty simple, but profound -- when you have a mission you believe in and one you can easily communicate -- it is easier to stay focused with an unwavering commitment to your business.
Your mission:
lets people know what you stand for,
it helps to set boundaries,
and motivates you and your team to continue for reasons that resonate, intrinsically.
If you've hired the right people and they're in sync with the mission of your business, you're golden.
Closing Thoughts
This book makes a great gift for anyone who is new to leadership or could benefit from a refresher. And, remember, none of this really matters if you don't love what you do and believe in it. If you're not sure you've found this for yourself, I invite you complete the ideal or perfect day exercise.
Please reach out to me if you feel it would be helpful.