Can't live with it, can't live without it. Heard this saying before? I imagine you have and wonder if you share my views on social media.
When I was growing up, and yes, I'm dating myself, there was no internet, social media or smartphone. I remember my first cell phone. It was large and clunky and I thought it was pretty darn amazing.
Endless Choices. So Much Content.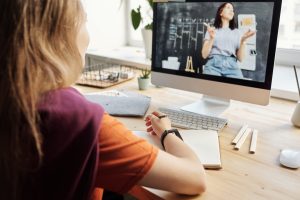 Fast forward a few, okay, many years, and here we are with dozens of streaming TV and music choices, smart phones and smart watches, the dark web, blogging, Instagram, LinkedIn, Snapchat, Pinterest, Facebook, Twitter and more. It's hard to keep track of where to focus one's attention.
As a Parent.
Online resources provide an ocean of content. For parents like me, it is the smart zone to look up answers to questions I don't know, but want to quickly access especially when my kid asks me esoteric questions and I already imagine she wonders if I actually have a functioning brain.
Yet here I am. Someone who is paid to write and produce social media content.
Connect for Real.
I love that I'm able to connect and direct message (DM) with authors I admire like Natalie Jenner and Tracy Rees and coaches I've had the privilege of learning from like David Goldsmith, David Peterson, Marcia Reynolds and Marshall Goldsmith.
I wouldn't say that I've tried it all, but I have dabbled sufficiently. I've hosted both a cable TV show and an internet-based international radio talk show.
Failure is Natural and Necessary.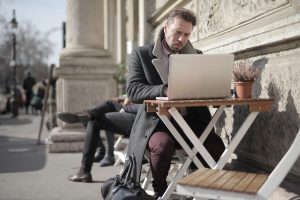 Here's what I've learned. Life is an experiment in self development and self expression. Our creative nature is manifest in how we share what springs from our imagination and from our repeated thoughts.
I've also learned that experiments don't always work. Sometimes it takes many attempts. Take Thomas A. Edison for example. He's had some epic fails. He is famous for his quote,
"I have not failed 10,000 times—I've successfully found 10,000 ways that will not work."
Mr. Edison was successful because he didn't look back. He hedged his bets and had fun doing so. That's what life's about, especially as an entrepreneur.
Mitigating risk while taking chances.
Success doesn't come without setbacks and failure. I know I've learned this the hard way. I'm still learning...every day.
5 Key Questions
I'm not sure where social media will take us, but I know that it is important for me to consider, thoughtfully, how I'm using it. I ask myself 5 important questions before I write or post anything -- either for myself or for a client.
Who is my audience?
Would I be interested in reading this?
Does this content add value?
Is this message positive and helpful?
Does it provide a balanced opinion and options to consider?
I also filter what I read on social media through these questions. I don't take what's published at face value; especially these days.
You Don't Need to Be Everywhere.
As a small business consultant, I get asked this question a lot. "What social media platforms should I use?"
The answer I share is:
Who is your target audience?
What social media platforms do they source?
What social media platforms resonate with you?
You don't need to be all things to all people so don't take a splatter approach to social media either.
Be prepared to do your homework and research your target audience's needs, worries, and what keeps them awake at 3am. When you tap into an emotional connection and provide value, you're onto something.
Pick one social media platform and learn about it. "Listen first". Observe others before posting your own content.
Then, tie an invisible rope around yourself and use a timer to stop yourself from going down the rabbit hole of social media time suckers. Limit your exposure and be aware of what's going on in your body when you're using social media.
Consider the following as you use social media:
Does this trigger my fear of missing out (FOMO)?
Does reading this bring up unhelpful emotions?
Could I be using my time more wisely right now?
If your answer is "yes" to any of these questions, you're better off spending time doing something else.
Even though we inherently know what is a good choice, we don't always make it. With social media, it becomes more tricky and a lot more public. Before you post -- or read -- think about how doing so will serve you and others.