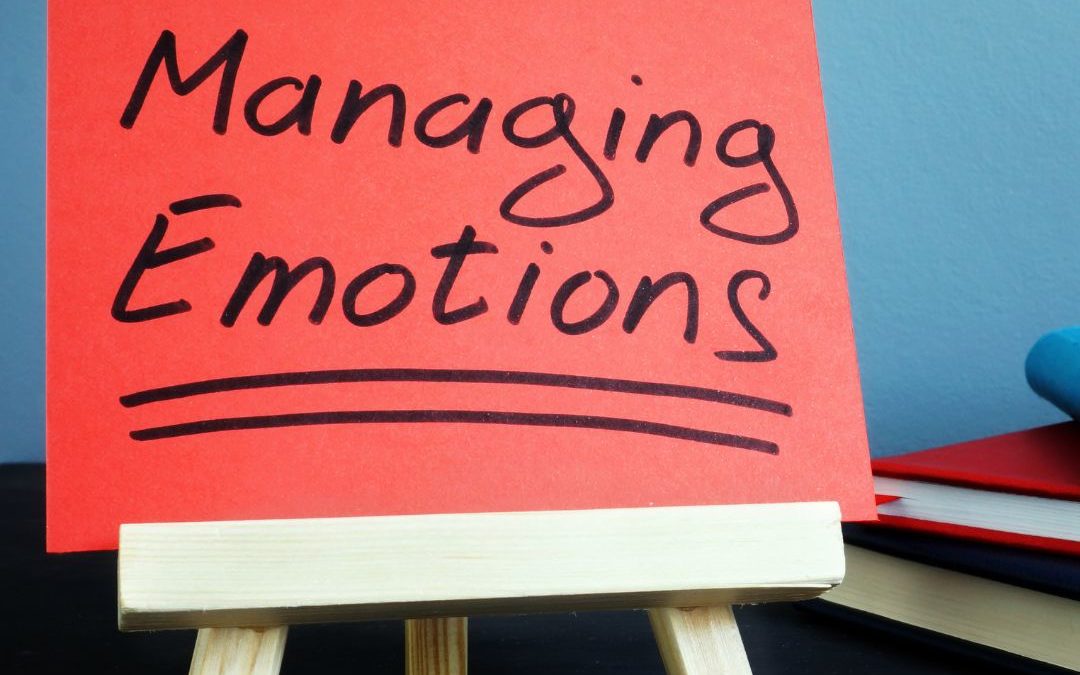 Recently I blogged about tips for overcoming mistakes.
Suggested reading: Overcoming Mistakes: Five Tips to Help You Move On
Within this post, I shared something called the 90-second rule. Basically, this rule involves the understanding that when we experience something in the external world like a negative surprise, a mistake, a hurt, or a loss, our body is flooded with chemicals that put us on high alert for about 90 seconds.
We feel this chemical rush for only 90 seconds, but the lingering effects in our thoughts can be replayed for days, weeks, months, and even years.
When we think about the emotion we experienced in those 90 seconds, we can choose to either stop the process or continue re-stimulating it and the physiological reaction repeatedly.
We are what we believe we are.— C. S. Lewis
Understanding how the brain and body experience emotion can help us deal with emotional self-regulation.
In my work as an executive coach, I'm regularly asked about ways to manage difficult situations and conversations. Being able to override your hardwired survival reflex of fight, flight, or freeze is critical to thriving in both your personal and professional life.
The function of a leader within any institution: to provide that regulation through his or her non-anxious, self-defined presence.— Edwin H Friedman
When you start the work of practicing emotional self-regulation, you are able to respond to life's unexpected challenges in healthier and more effective ways.
Here are my top three tips for practicing emotional self-regulation:
Tip 1: Remember the 90-second rule.
If someone yells at you, cuts you off when you're driving, or says something hurtful, remember the 90-second rule and know that the feeling will come on like an ocean wave. It will rise, crest, and recede all within less than 90 seconds.
In those 90 seconds, do nothing but trick yourself into engaging the learning part of your brain. When you activate your executive functioning, you move out of the instinctual fight or flight response impulse.
Some ways to activate this executive functioning part of your cerebral cortex involve:
Counting your teeth with your tongue. Try it with your mouth closed. No one should be able to see you do this.
Count to 20 in your head and if you're able to do so in another language (even pig Latin) give it a go. Remember, you're working on moving beyond the 90-second rule of feeling the impulse of an emotional reaction. "Acticepray Emotionalyay Elf-regulationsay"
Mentally sing the lyrics to your favourite song even if you get the lyrics wrong.
Remember the chuckle you had when watching this video about misheard song lyrics.
Take five deep diaphragmatic breaths. It will slow your heartrate and bring more oxygen into your brain.
A theory that denies that thoughts can regulate actions does not lend itself readily to the explanation of complex human behavior.— Albert Bandura
Tip 2: Be Curious.
When you're feeling emotionally triggered by someone and want to remain calm, engage the thinking part of your brain by asking yourself these three questions:
1) What fear might this person be experiencing right now? Remember, we are driven by four basic human needs – attention, affection, appreciation, and acceptance.
2) What would an alien from another planet think if they were watching this situation play out right now?
3) Remember the Tip 1 list and the 90-second rule.
Tip 3: Pretend You Are Sherlock Holmes
Sir Arthur Conan Doyle created the famous 19th century mastermind detective, Sherlock Holmes. Of the key lessons Mr. Holmes offered up in his case analyses, these three pearls of wisdom can be applied to the practice of emotional self-regulation:
Remain Objective. "Sentiment is a chemical defect found in the losing side." What do you know to be the truth? Challenge your assumptions in the moment. Not everything you think is true.
Think outside the box. Use reflective and reflexive thinking to note what has emotionally triggered you in the past and practice ways of effectively managing future situations so you are equipped and as prepared as possible.
Be observant of everything around you. "You see, but you do not observe." When you're emotionally triggered, be mindful of five things you can see, hear, touch, and feel. You'll trick your amygdala out of the fight or flight state and give yourself the needed seconds to avoid an emotional and possibly regrettable reaction.
Suggested Reading:
7 Life Lessons You Can Learn from Sherlock Holmes
What To Do When Someone Emotionally Triggers You
Do you know someone you would like to change and regulate and improve? Good! That is fine. I am all in favor of it, But why not begin on yourself? From a purely selfish standpoint, that is a lot more profitable than trying to improve others - yes, and a lot less dangerous.— Dale Carnegie