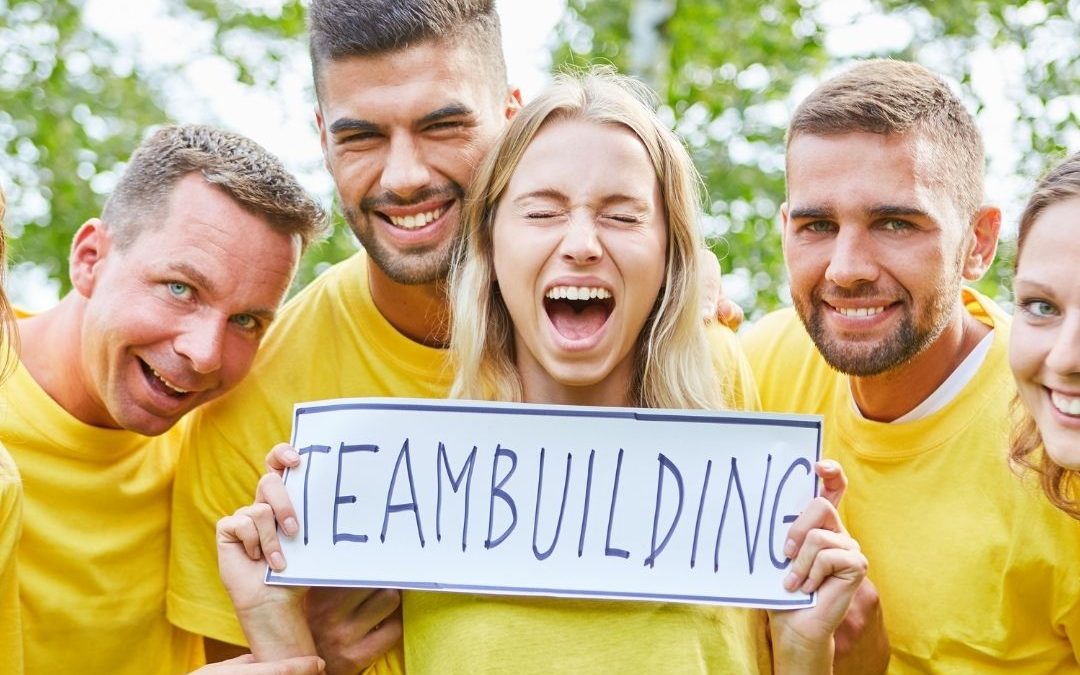 Written by Maddie Merli
May The Fourth be With You
May, in my humble opinion, is the best month of the year. Where November is too cold and April has too many showers, May remains supreme as it possesses both Mother's Day and May 4th. Or, May the Fourth (as in the force) Be With You.
How one film spawned an annual celebration of Star Wars, let alone a billion dollar franchise, remains somewhat of a phenomenon.
Symbolic Convergence Theory of Communication
Nobody had faith that such a bizarre project about space samurai could ever make a profit. However, Ernest Bormann and his symbolic convergence theory of communication provides helpful insight into mechanisms behind the decades of cult-like adoration for Star Wars and ultimately, the role stories play in team-building. He describes the journey group's take to transform from a collection of disparate individuals into a cohesive team arrives through the formation of shared fantasies. Though myths and stories appear to have no place in the workplace, they can indeed be a powerful tool when wielded correctly. 
How to Develop Group Cohesion
Step 1: Dramatizing Message
The first step to group cohesion through symbolic convergence requires a dramatized message. A dramatized message is a creatively expressed interpretation of events.
It typically utilizes puns, analogies, or anecdotes.
Think back to the sense of connection that inside jokes cause between you and your friends and family. The inside joke is a dramatized message that communicates an intimate aspect of your relationship and calls back to a memorable moment in the past.
The emergence of dramatized messages, like inside jokes, "help the speaker, and sometimes the listeners, make sense out of a confusing situation or bring some clarity to an uncertain future" (225). When we dramatize events, we begin to form collective identities with those around us.
Step 2: Fantasy and Fantasy Chains
As all Trekkies will insist (to disparage Star Wars), Star Wars is science-fantasy, not science-fiction. A fantasy, according to Bormann, is the content of a dramatized message that is embraced by a community, often because it addresses a group's psychological needs.
Accordingly, the original trilogy of Star Wars films created a fantasy about the Vietnam War. It cast the United States as a malicious empire and its victims as heroes, princesses, and magical cowboys who win, simply due to their capacity for love.
However, the utility of fantasy is not limited to galaxies far, far away.
A fantasy chain is the eruption of an agreement in response to a dramatizing message.
Borhman describes how symbolic explosions suddenly transform groups into teams: "The tone of the meeting, often quiet and tense immediately prior to the dramatizing, would become lively, animated, and boisterous, the chaining process, involving both the verbal and non-verbal communication, indicating participation in the drama" (225).
Fantasy, thus, invites participation. It is easy for members in newly formed teams to feel like passive voyeurs simply going through the motions of conversation and teamwork. When leaders allow the space for stories, your team will be motivated to genuinely involve themselves in the team-building process. 
Step 3: Symbolic Convergence
The central thesis of symbolic convergence theory is that the sharing of fantasies makes a group cohesive. When a group is aligned under a common identity and world view, they will work towards the same goals with greater efficiency and enthusiasm.
Star Wars notably provided a fantasy that caused a symbolic convergence with fans all over the world. Yet, leaders do not need a movie franchise to build cohesive teams.
The Four C's of Teamwork
You can apply the "Four C's of teamwork" to the building blocks of symbolic convergence.
Communication: create a space that welcomes stories, joy, and fantasy. If a dramatic message arises, communicate that it is accepted by contributing and promoting the emerging fantasy. 
Camaraderie: meaningfully invite personal stories and anecdotes in amenable settings.
Creative innovation: group members are more likely to contribute if they feel like unique ideas and creativity is valued. If you can embrace out of the box fantasies, you can establish an environment where your team feels comfortable to present and engage with risky ideas. 
Control: if there is a lack of democracy in the decision-making process or participation in the creation of team values, members may disengage and shut themselves from the possibility of connection. Ensure everyone feels empowered to create and contribute to stories in the workplace. 
Working in Harmony
Team building is a complex process that cannot be reduced to a series of numbers or analyzed with the scientific method. Symbolic convergence illustrates a new avenue to regard the nearly mythic qualities that form healthy group dynamics.
When we accept that reality and fantasy are like Bach's music "notes that go in contrast without clashing, that hold together within the piece"(Lau, 23), we can better facilitate resilient teams that are united by symbolic and utilitarian purposes of work. 
References
Griffin, Em, et al. A First Look at Communication Theory. McGraw-Hill Education, 2019.
Lau, Doretta. How Does a Single Blade of Grass Thank the Sun? Nightwood Ed., 2014.