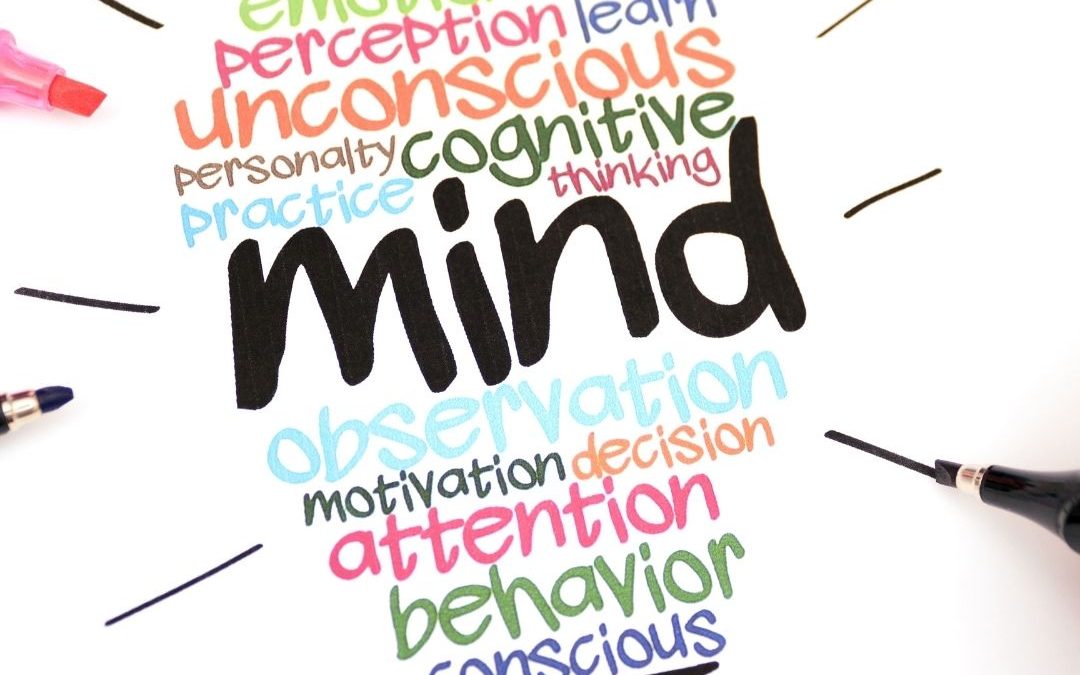 Three States of Mind
We all have three states of mind:­ an emotional, rational, and wise mind.
Our brain develops from the hindbrain up to midbrain until the final area of development occurs in the forebrain. From an evolutionary perspective, the hindbrain and midbrain are also known as our ancient or reptilian brain. This is where the limbic system is housed, and it contains the two almond-shaped neural bundles known as the amygdala. The amygdala signals the flight, fight, or freeze response that occurs when we feel uncertainty or when there is a real or perceived threat. Also, it is the part of our brain that triggers our instinct-based, raw emotions. When we think and act with our emotional state of mind, we are operating primarily from the ancient part of our brain which evolved more than half a billion years ago.
Neuroplasticity
Conversely, our new brain which contains the prefrontal cortex, and our executive functioning, is the base of operation for calculated reason, and it allows for planning and intentional thoughts to occur. This young part of the brain evolved only a few hundred thousand years ago.
Bridging the Gap
So you can see just from the brain's development in the evolutionary timeline, there is a big gap between the development of the old and new brain. The gap is not one that has been easy to close. Yet with the advancement in neuroscience and fMRI technology, we understand that the brain is malleable and that gloriously hopeful concept known as neuroplasticity means that if we change the way we think and create new mental habits, we have the ability to build new neural connections as well as strengthen existing ones.
The Wise Mind – Claiming Its Rightful Place
We can begin to close the gap between the old and new brain, and this is where the wise mind has a chance carve out its rightful place between the emotional and rational mind.
How Do You See Time?
Have you ever thought about how you see time? If you were to tell a story about a character named Charlie, would your narrative take place over the course of a day in his life, a week in his life...a month, a year, or the entirety of his lifespan?
For some of us, we naturally think about time in terms of hours and days and connect it to our emotions or "feel good" needs in the moment. This view of time is considered a truncated time horizon of hours, days, and weeks. It supports evidence that you might have a restricted range of temporal attention and are more emotional than rationally minded (Psychology Compass, 2021).
Conversely, others migrate to thinking in more rational terms about the risks and consequences of making choices that could have long-term impacts well into the future. While this thinking has its benefits, it may also create analysis paralysis or regretful thoughts about unfulfilled experiences because the rational mind prevented one's motivation to seize the moment.
This preference for in the momentary thought and action might mean you are more oriented to a hyper-emotional mindset.
Now, if you are less at the beck and call of your emotions and do not act with impulsivity but are slower to act and get caught up in a never-ending search for the best possible solution, it represents evidence that you may be more naturally oriented to a rational state of mind.
Neither the emotional nor rational state of mind is ideal. At polar ends, both can result in negative feelings, depression, and a lack in overall confidence. Our old and new brain tend to approach their tasks dichotomously – it is all or nothing, either emotions are on high, or dialed right down to cold and robot-like in nature.
Let's Meet in the Middle Said the Wise Mind
The middle ground is where we access our wise mind, and it is this area between the extremes of our old and new brain where the wise mind finds its purpose.
It is the place where you know how to dance between emotion and reason to harness the optimal approach for what is needed at the time.
Your wise mind uses just the right amount of intuition. Here, your actions and thoughts are holistic and adaptive. You feel confident and capable of trusting yourself to work through situations and experiences in the most favourable way. Your wise mind helps you override the default switch that your ancient brain wants to flip on.
To solidify this concept, here's an 8:16-minute TEDxFultonStreet talk by Lance Pendleton called Guiding difficult decisions from "monkey brain" to "wise mind".
How to Train Your Wise Mind
You can train your wise mind by taking a similar approach to how you might go about changing your dietary or exercise habits. It takes conscious effort and regular practice. The wise mind can be trained by implementing a tactical and habit-based set of mental exercises (Psychology Compass, 2021).
Four Tactics to Try
Distract Yourself. Notice when you feel gripped by your emotional mind and use a short-term quick fix to release yourself from feeling trapped by the intensity of the feeling your reptilian brain tells you to act upon. There are many ways to distract yourself. Some examples are doing a few minutes of a puzzle, or making a cup of tea, going for a short walk or cooking a meal.
Rationalize Your Emotion. Remind yourself not to place judgment on the emotion you feel. You cannot stop yourself from having the emotion. You can choose how to respond and not react. When you rationalize your emotion, you learn about what triggered it and recognize it is trying to tell you something. I've included my Conscious Communication tip-sheet to help you recognize your emotions and connect it to the unmet need(s) you have. This process is so helpful when you work through ways of naming the emotion and finding its function.
Leverage the Power of Intuition. Life is filled with moments that present uncertainty and many possibilities. By monitoring your surroundings, you can focus on the present moment and note the situation's data, factors, predictability, and complexity.
Do you have information/data? How many factors do you need to consider?
Based on the data you've gathered and the parameters you need to estimate, you can assign a predictability score based on what you know. From there, you can come up with a complexity score (from 0 to 10, with 0 representing no complexity).
If you have little information (which is not uncommon), and when there are a lot of factors to consider, you may score the situation as more unpredictable and complex. This is the time you need to use your wise mind to help you avoid overthinking or emotionally reacting.
Future Time Estimations. Take a few moments in your day to imagine how you can apply a longer or broader time horizon to your thinking. Think about how long it takes to learn a new skill like playing the guitar or piano. Imagine the timeline of a new kitchen renovation or the building of a new home.
This approach helps you to get your brain to practice longer-term thinking. You can apply it to past time recall as well. When did you first get your driver's license? When was the last time you walked to a friend's house (Psychology Compass, 2021)?
Exercise Your Mind
There is so much more to cover on this topic. I hope these basic tips provide you with some mental food to feed your wise mind.
Remind yourself to exercise your mind. It has the ability to adapt and create new pathways to help you build confidence, reduce negative or sad thoughts, and make better decisions. Using your wise mind can positively transform your life.
References
Gratz, K. L., Tull, M. T., & Wagner, A. W. (2005). Applying DBT mindfulness skills to the treatment of clients with anxiety disorders. In Acceptance and mindfulness-based approaches to anxiety (pp. 147-161). Springer, Boston, MA.
Psychology Compass. (2021, August 4). Training the wise mind for greater self-confidence. Psychology Compass.